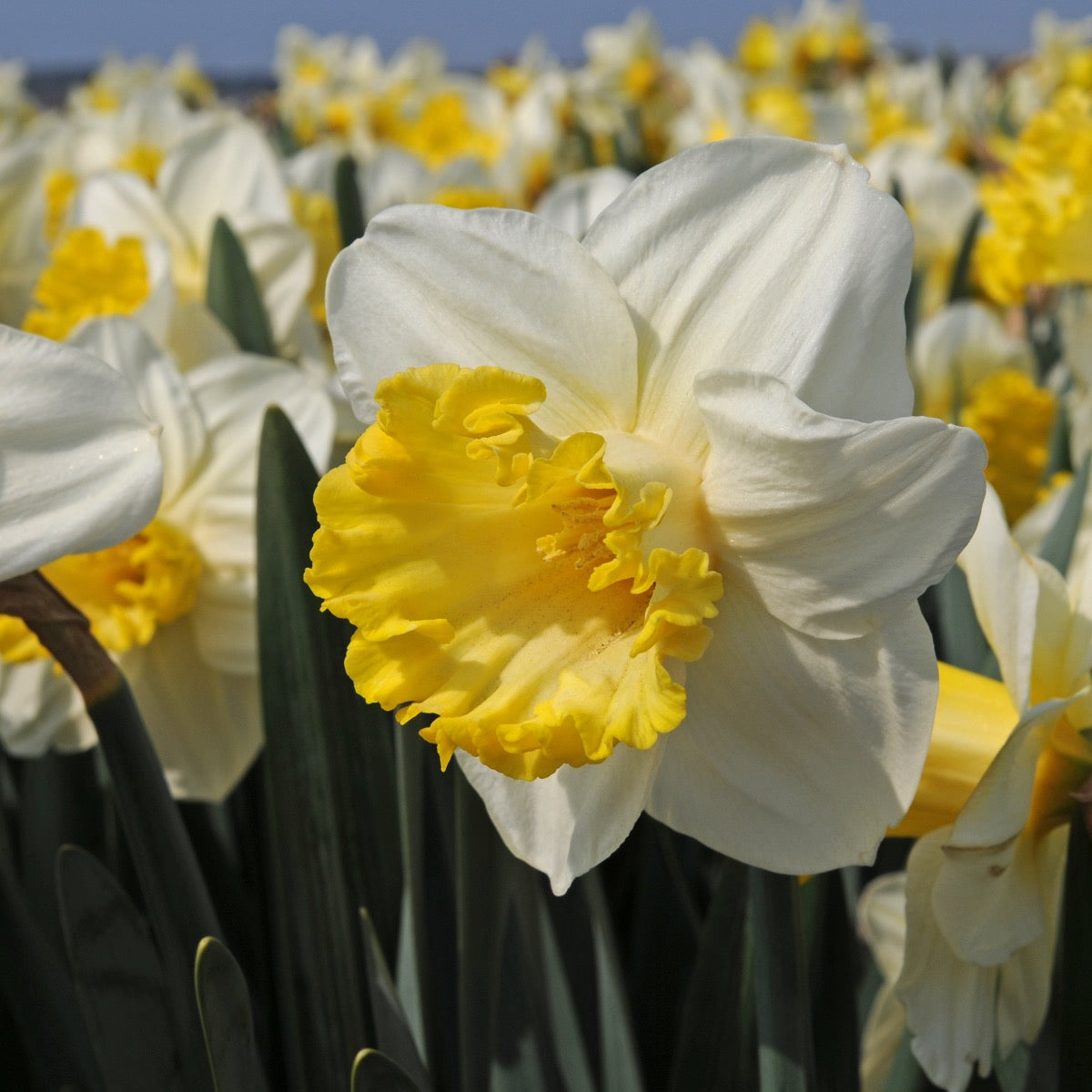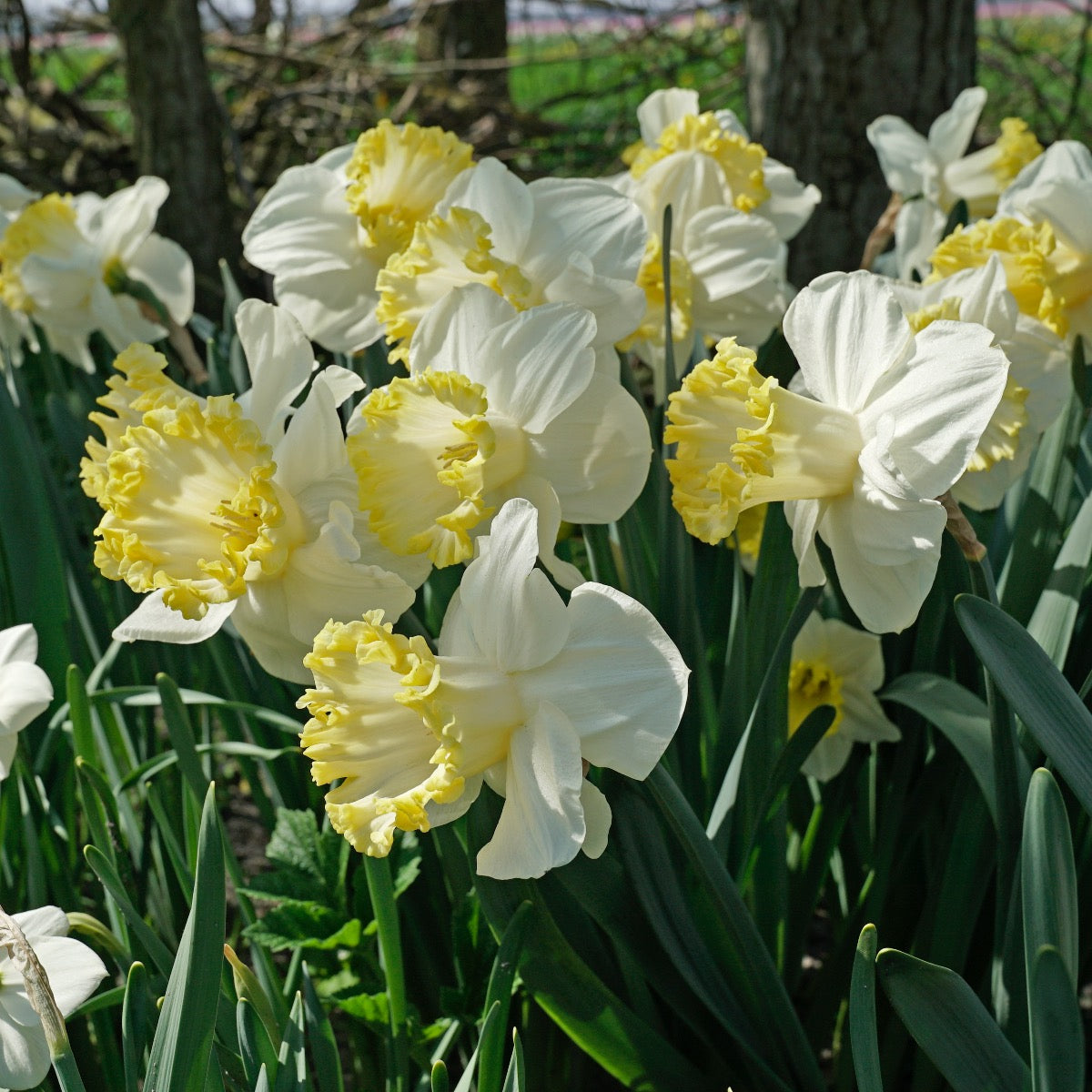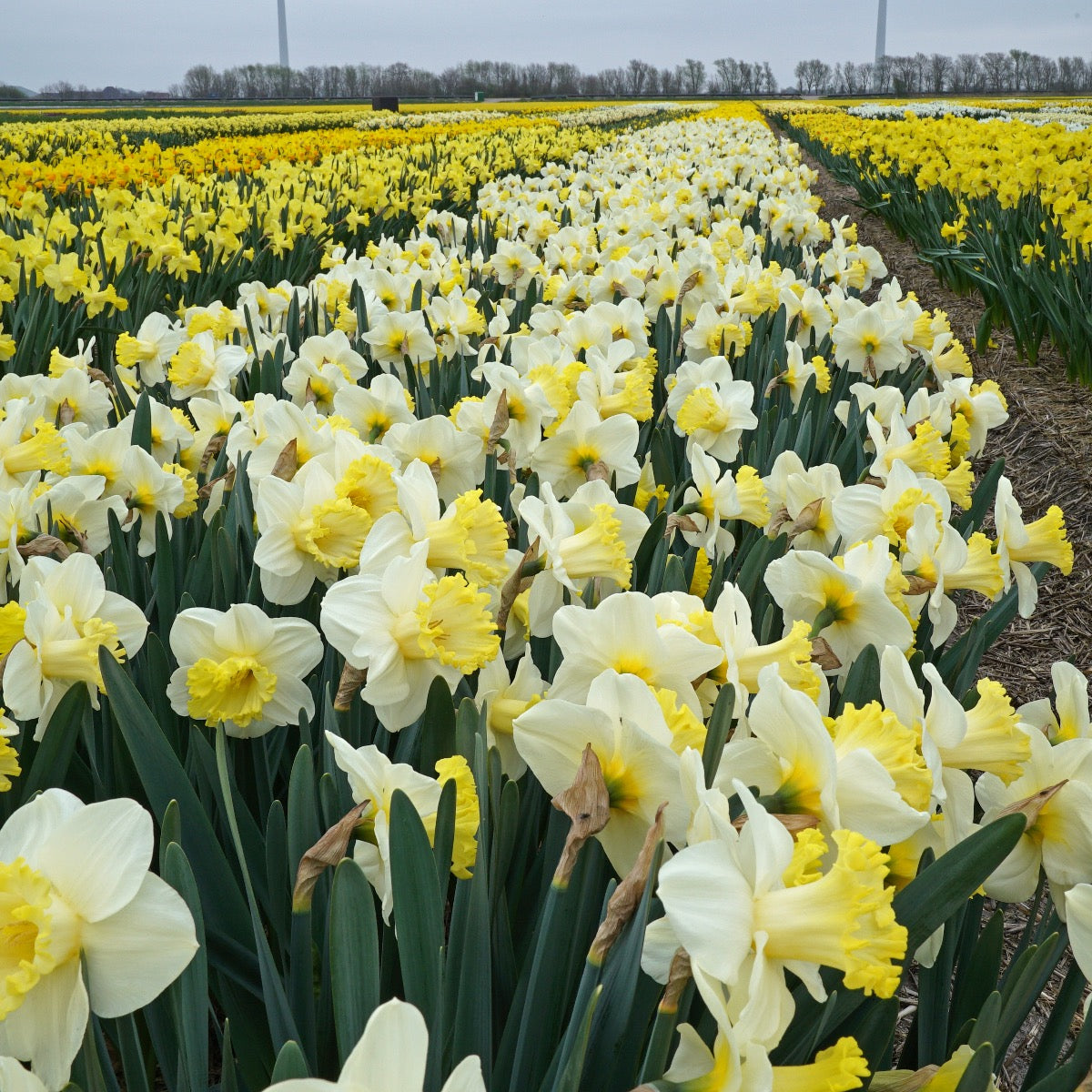 The flower bulbs will be shipped within 1 week
Pickup currently unavailable at Belkmerweg 20
Belkmerweg 20
Pickup currently unavailable
Belkmerweg 20
A
1754 GB Burgerbrug
Netherlands
31 (0)226 42 11 55
Shhhh, don't tell the other Daffodils that this is my favourite! I know I am supposed to love all my daffodils and seedlings equally, but this one has a special place in my heart, she always has, from the moment that she first started flowering as a seedling. She has such an elegant appearance; beautiful, clean, upright leave, a big flower, which happily faces up and as cherry on top, she has a playfully ruffled, yellow lined crown, with which she manages to seduce anyone. When the flower opens, My Dearest's trumpet is all yellow, but from the petal outwards, the trumpet slowly changes to white, leaving only her beautifully ruffled edge yellow.
My Dearest is a very strong Daffodil, which flowers long and grows back each spring for years. However, like many beautiful flowers, she also has some less pleasant characteristics; she does not multiple very fast, or it is actually safe to say, very slowly. Writing this it reminds me of a quote I heard years ago from an uncle who passed away some time ago: Be aware son, pretty girls will cost you some.
To prevent this from happening with My Dearest, I will try to at least let her pay for the expenses that she makes in our nursery. That is why I offer her per 10 bulbs. Yes, the price is high, but we will send you big bulbs which you will be able to enjoy for many years.