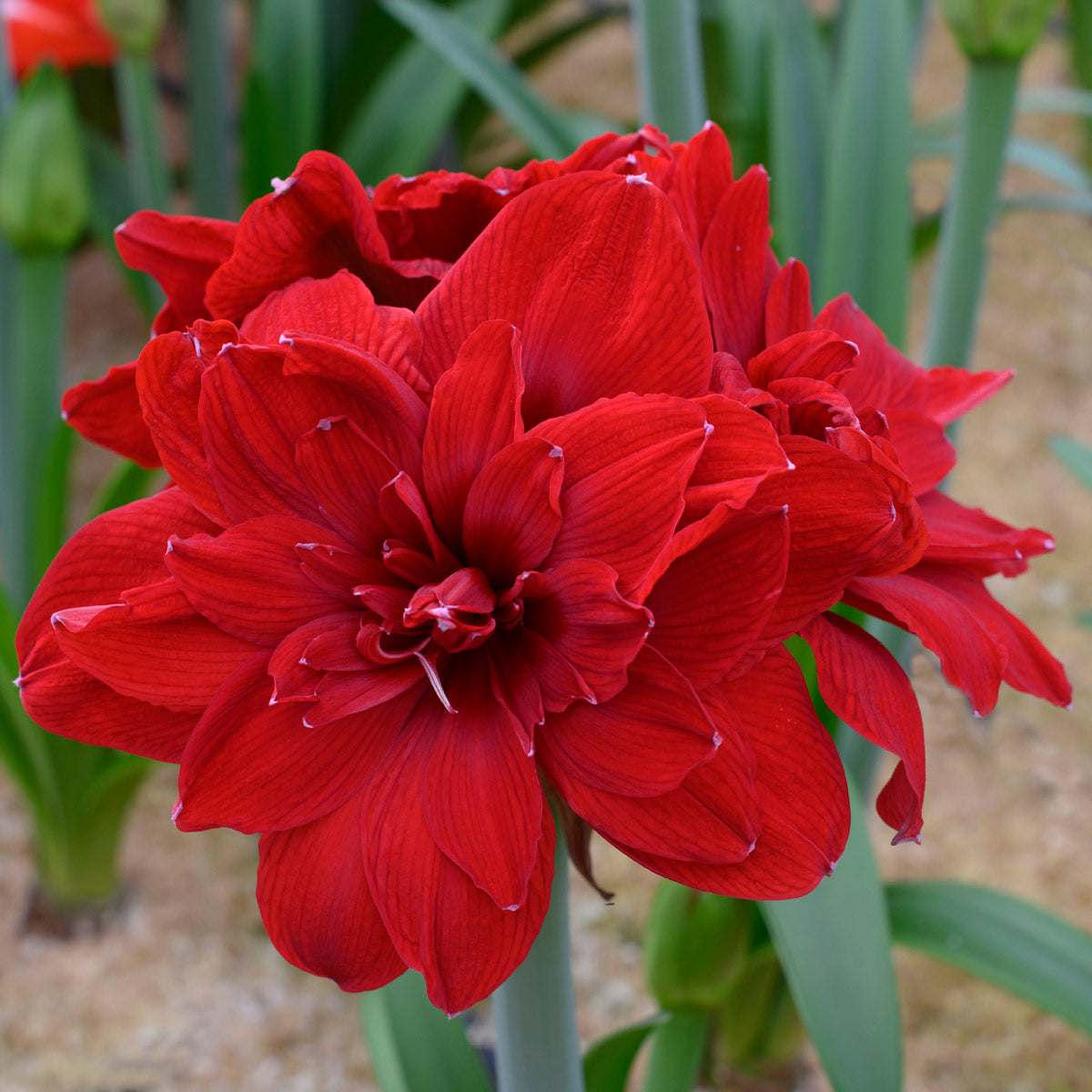 Hippeastrum Scarlet Belle
Will be delivered from
06-11-2023
Pickup currently unavailable at Belkmerweg 20
Belkmerweg 20
Pickup currently unavailable
Belkmerweg 20
A
1754 GB Burgerbrug
Netherlands
31 (0)226 42 11 55
This might be one of the many double red Amaryllises in our Fluwel assortment, but if there is a saying that there are fifty shades of grey, then I would say that with Amaryllises, you can have fifty shades of red.
Scarlet Belle could not be left out, she is really too good for that. She does not have the highest number of flowers, three of four flowers per stem, but there always is a third stem.
Besides that, her large and graceful flowers, in combination with her beautiful red colour, make her a very special double red Amaryllis.