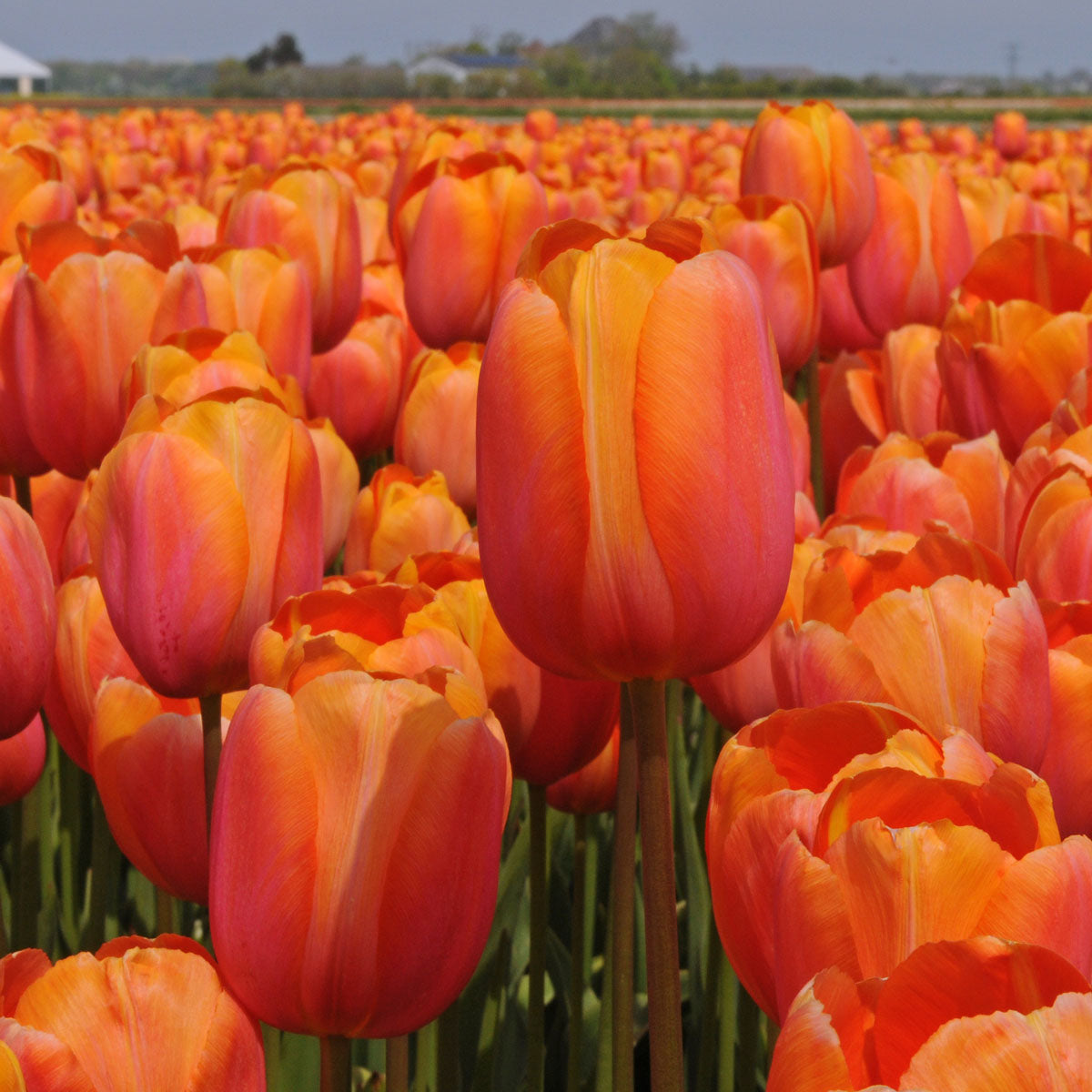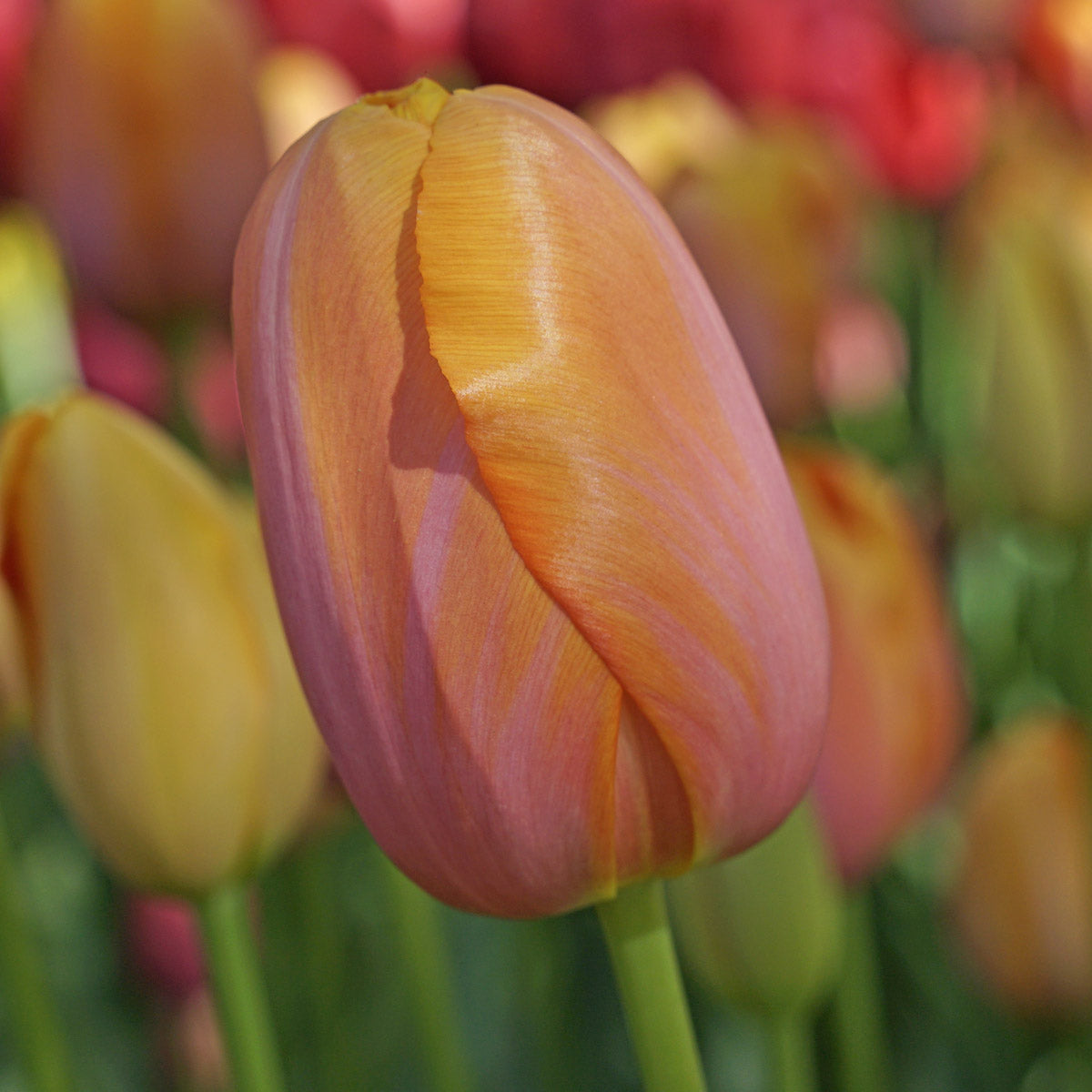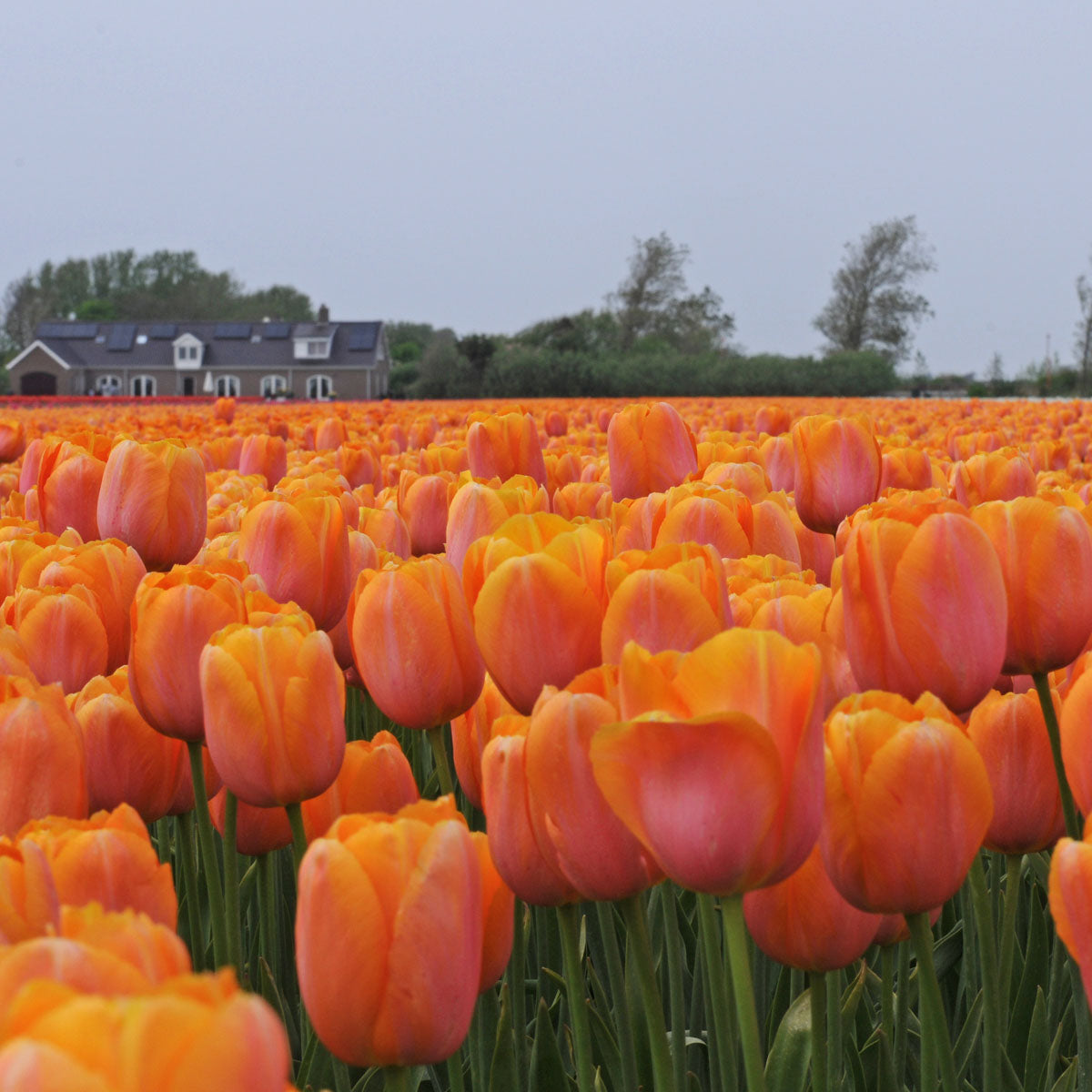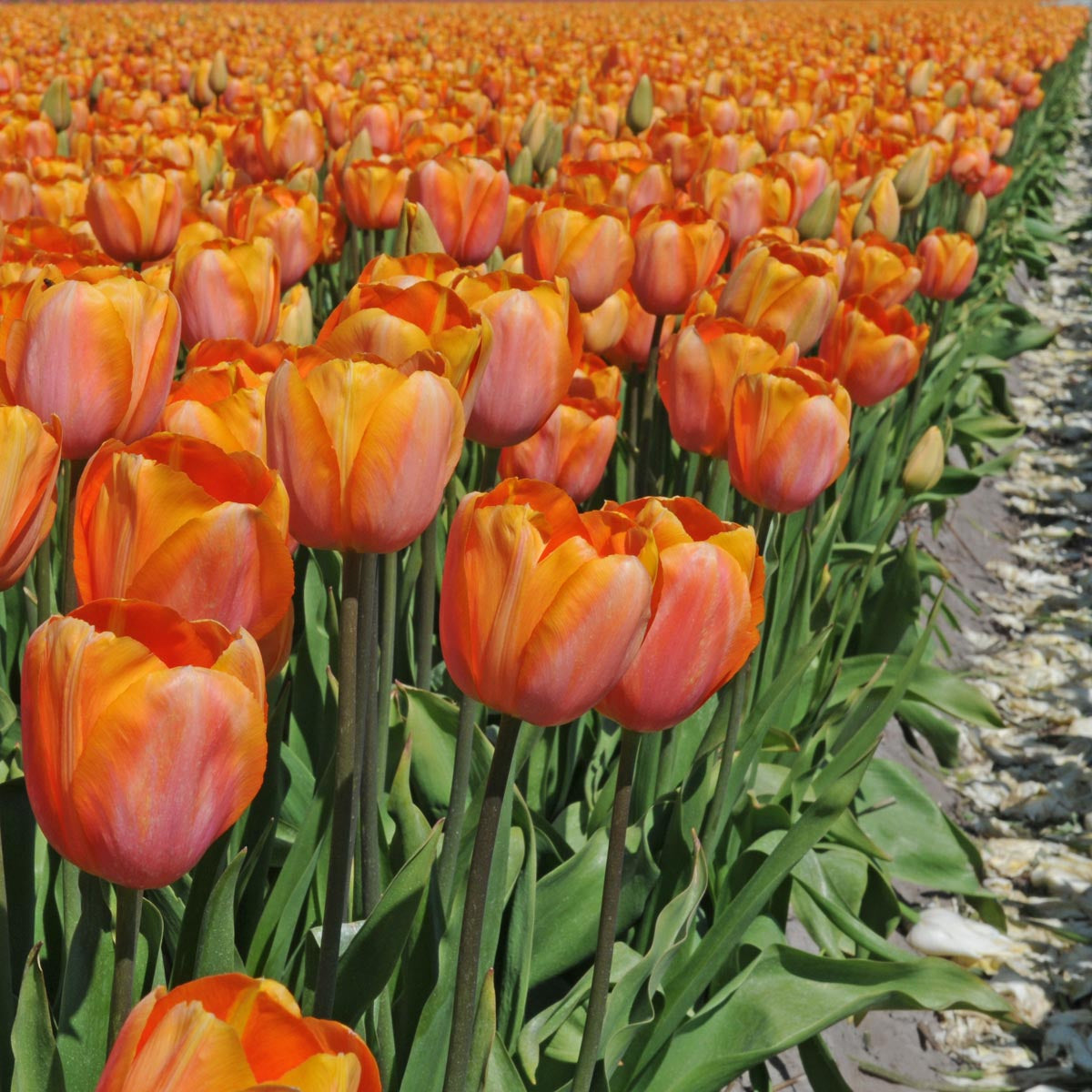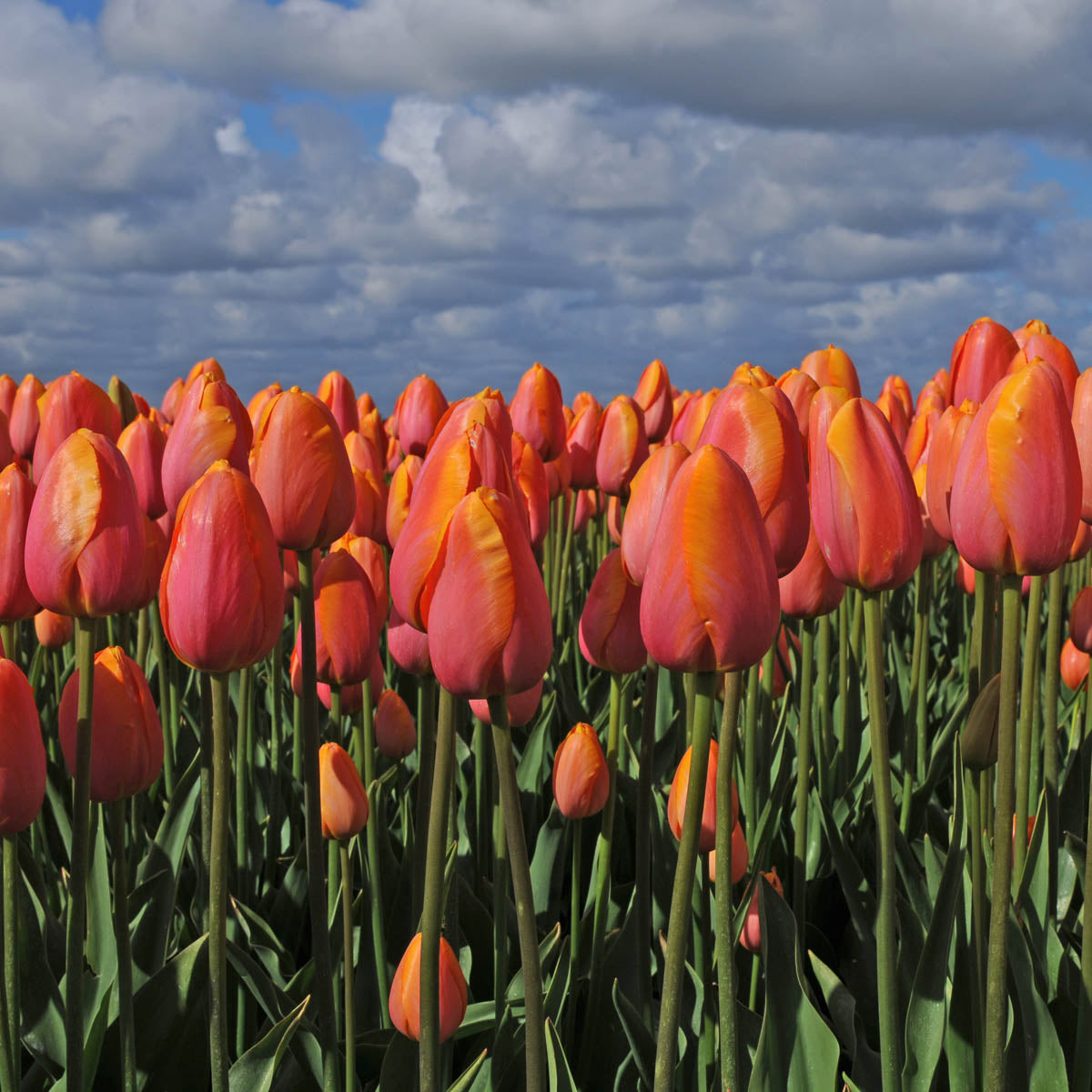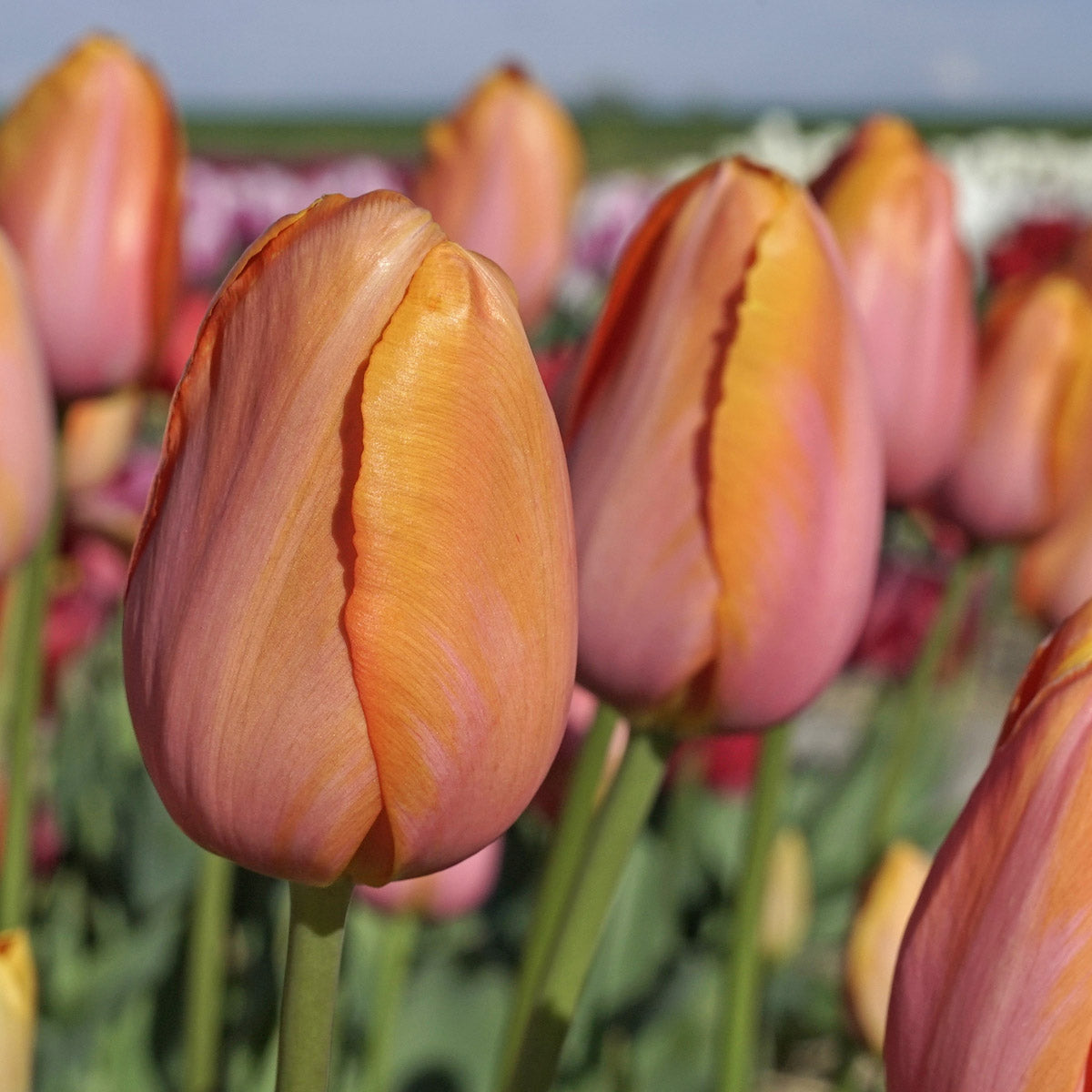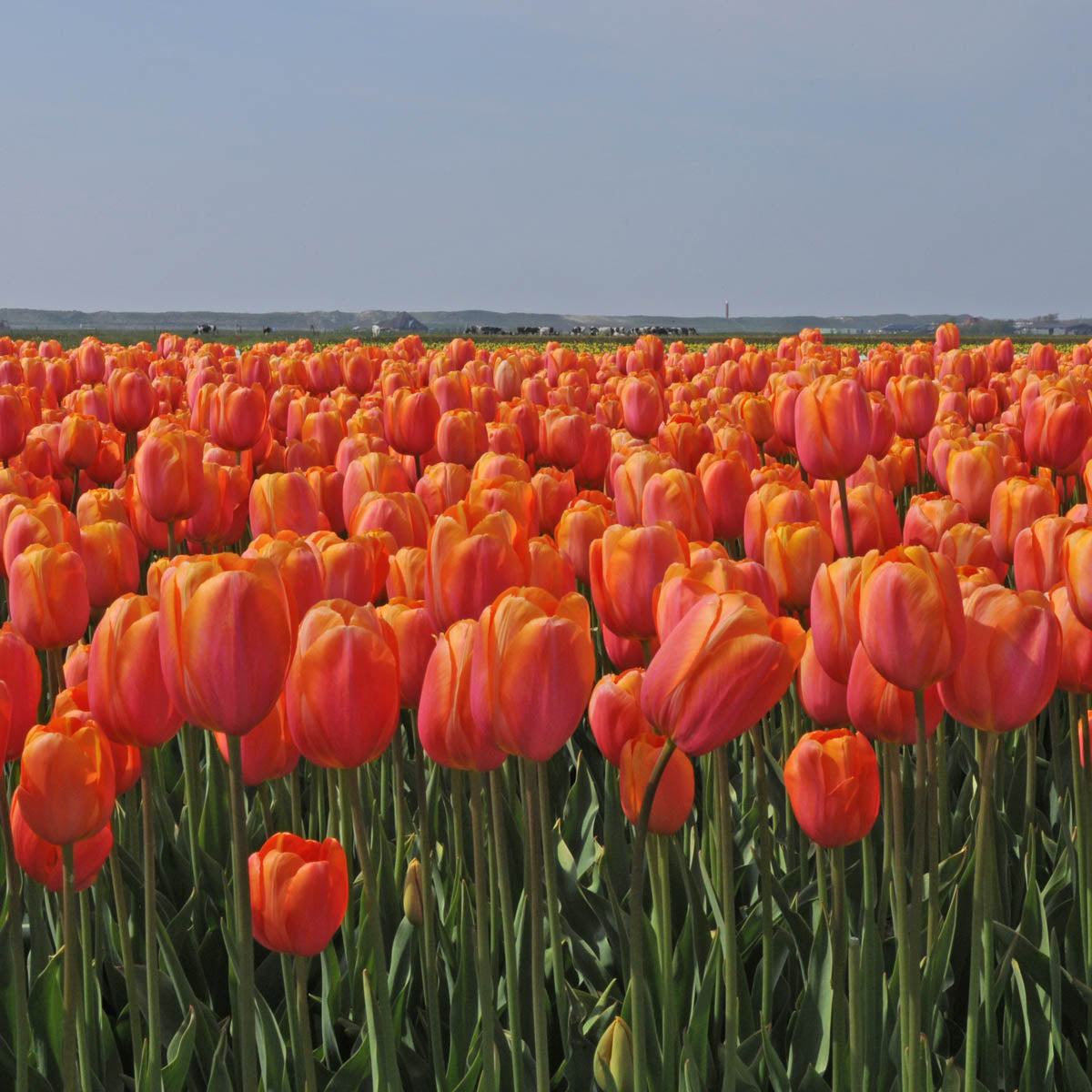 The flower bulbs will be shipped within 1 week
Pickup currently unavailable at Belkmerweg 20
Belkmerweg 20
Pickup currently unavailable
Belkmerweg 20
A
1754 GB Burgerbrug
Netherlands
31 (0)226 42 11 55
You can also find this stately Tulip in our mixtures French Blend and French Blend Rose.
Among the 'French' Tulips, also called Scheepers Hybrids' Dordogne is the Tulip with the warmest and most intriguing colour. Seen from a distance she looks like a warm orange Tulip. When you look up closely you can see a subtle pink flame in every flower which she inherited from her mother; the Tulip Menton.
Around the pink all kind of shades between soft orange and golden yellow. Dordogne unveils the same warmth as the rural Southern French region she is named after. She is a late bloomer but certainly worth the wait.