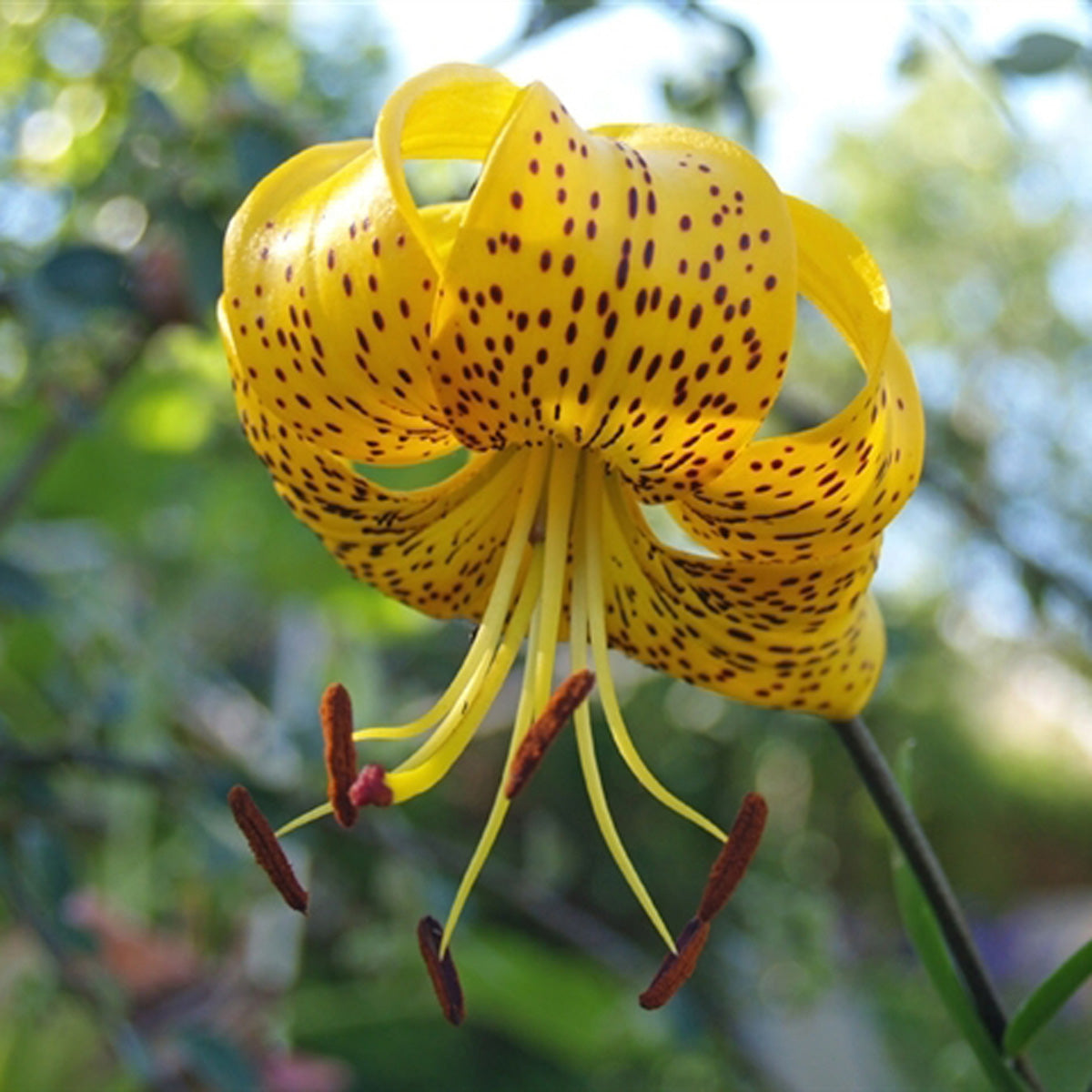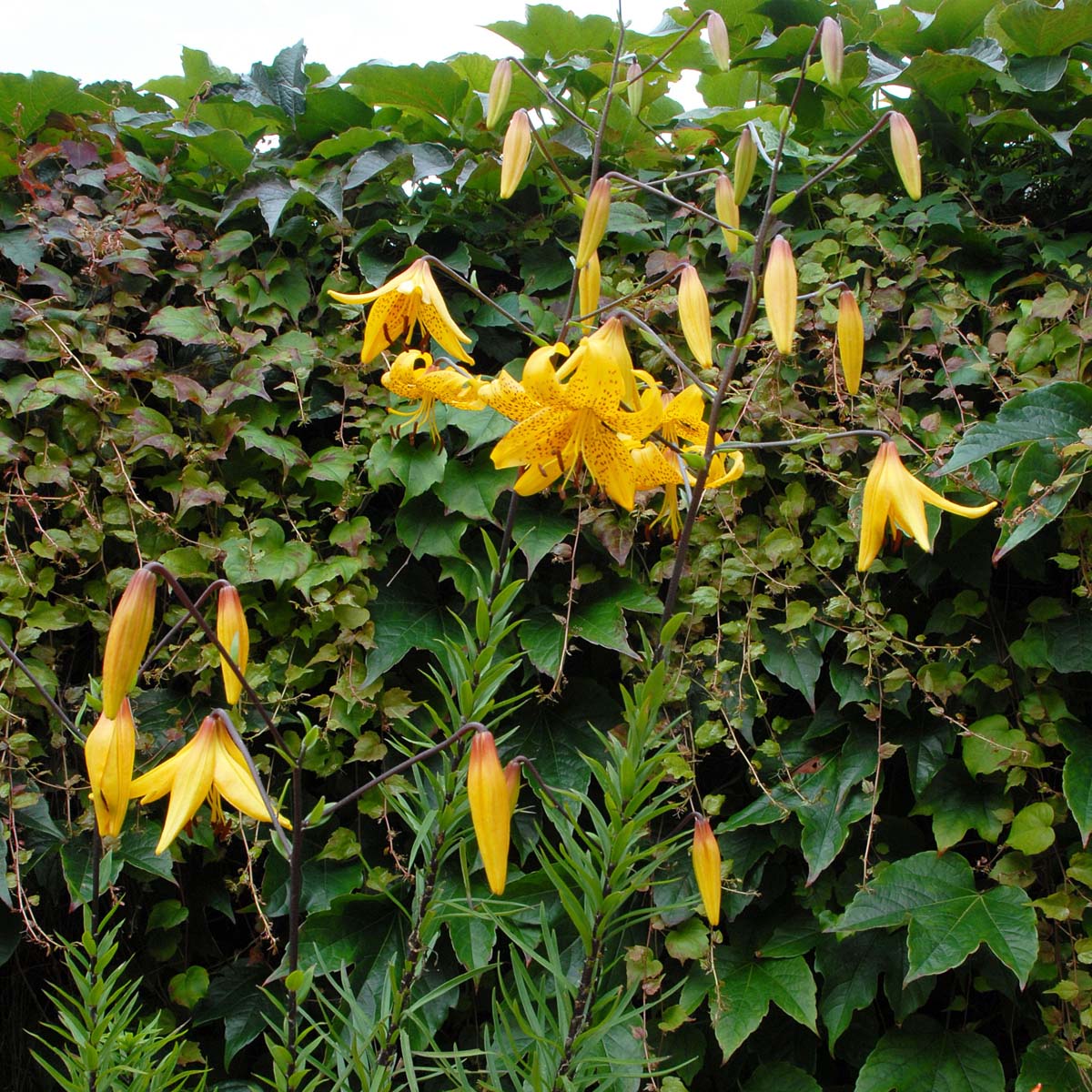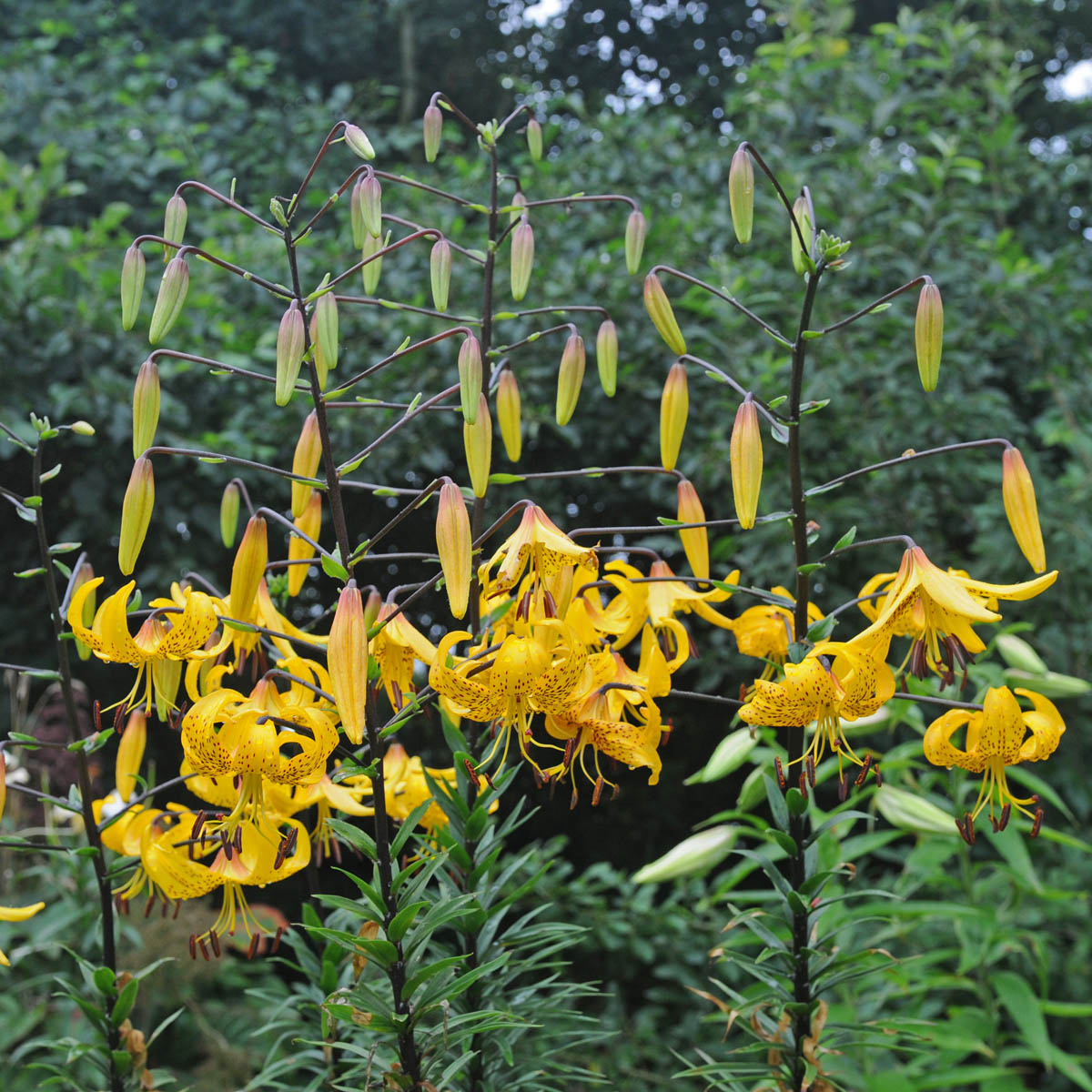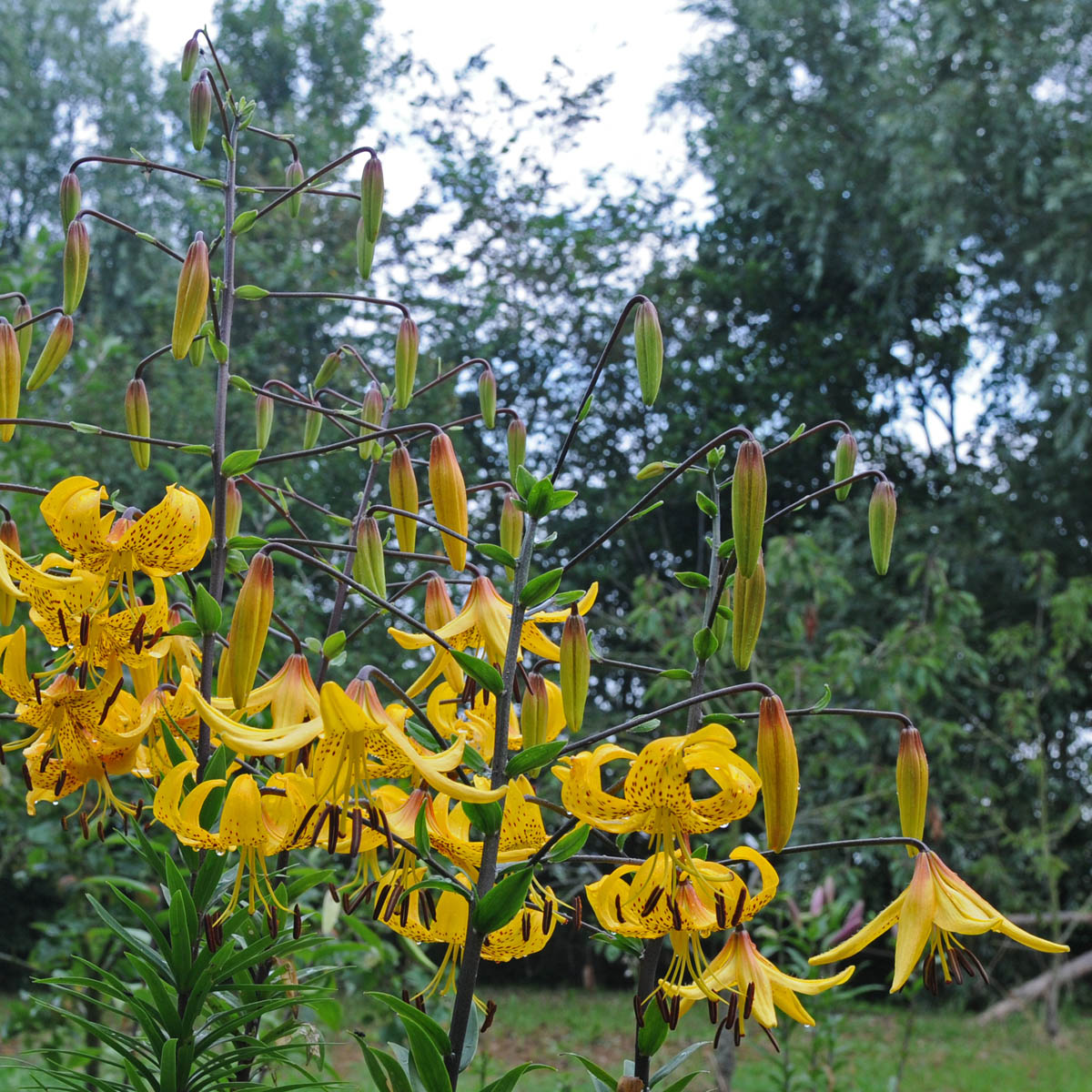 Will be delivered from
04-03-2024
Pickup currently unavailable at Belkmerweg 20
Belkmerweg 20
Pickup currently unavailable
Belkmerweg 20
A
1754 GB Burgerbrug
Netherlands
31 (0)226 42 11 55
A species lily from Japan, easy to grow and performing well in every garden. The first year she already can reach a heath of 1,5 metre and after a few years she might tip the 2 metres.
One bulb of Lilium leichtlinii can bear over 20 gracefully curled flowers. Because of her length it is wise to plant her in between tall perennials for some support and when that is not possible it is wise to use a cane for some support. In full bloom, on a rainy and windy day, her tall stems might not be able to carry all the blossoms and she might fall over.
A nice detail of Lilium leichtlinii is that she is used a lot in the kitchen in China, Korea and Japan. They eat a simple wok dish with the following ingredients: the scales of the lily, celery, garlic (of course garlic), vegetable oil, a drop of wine, pepper, salt, cornstarch and some chilli.