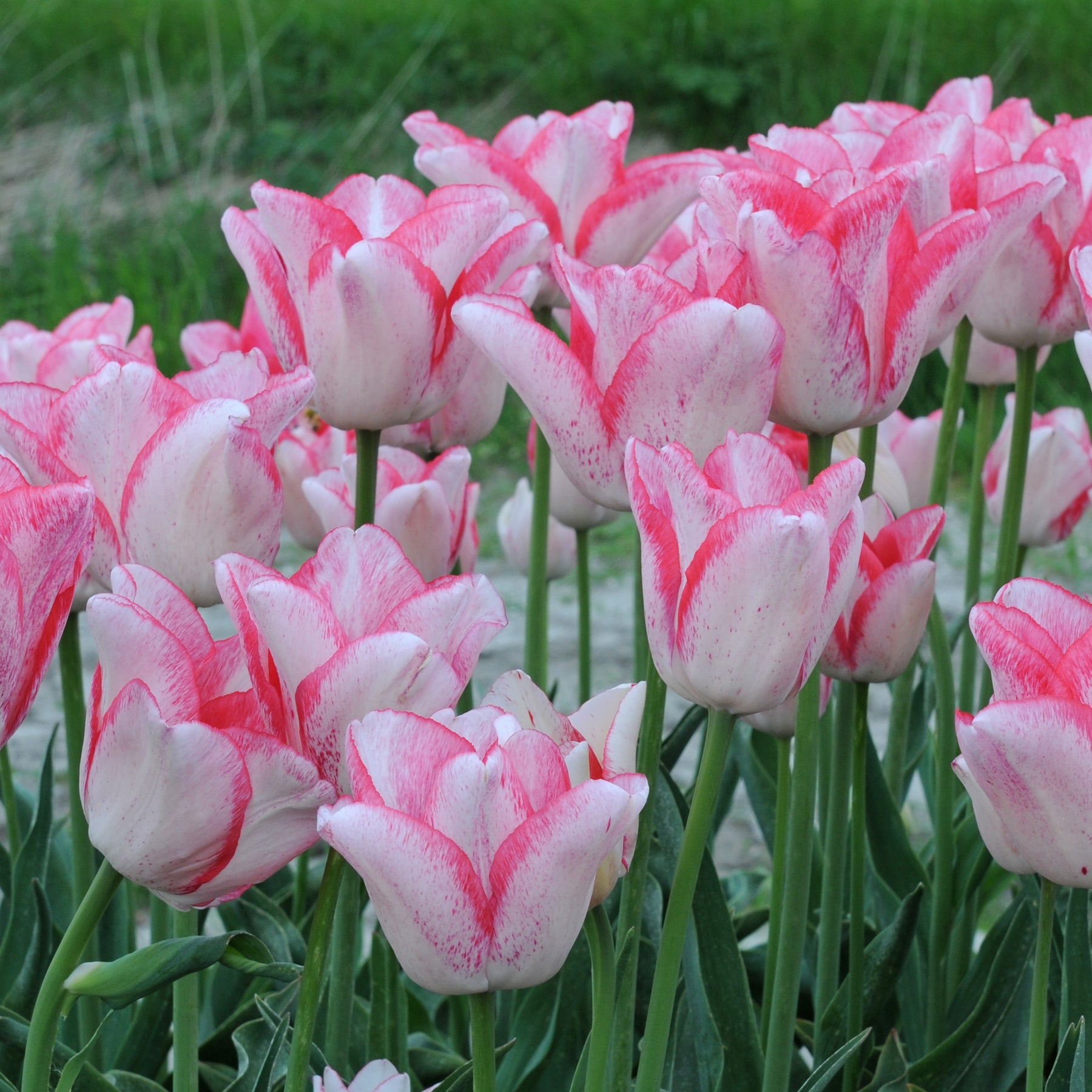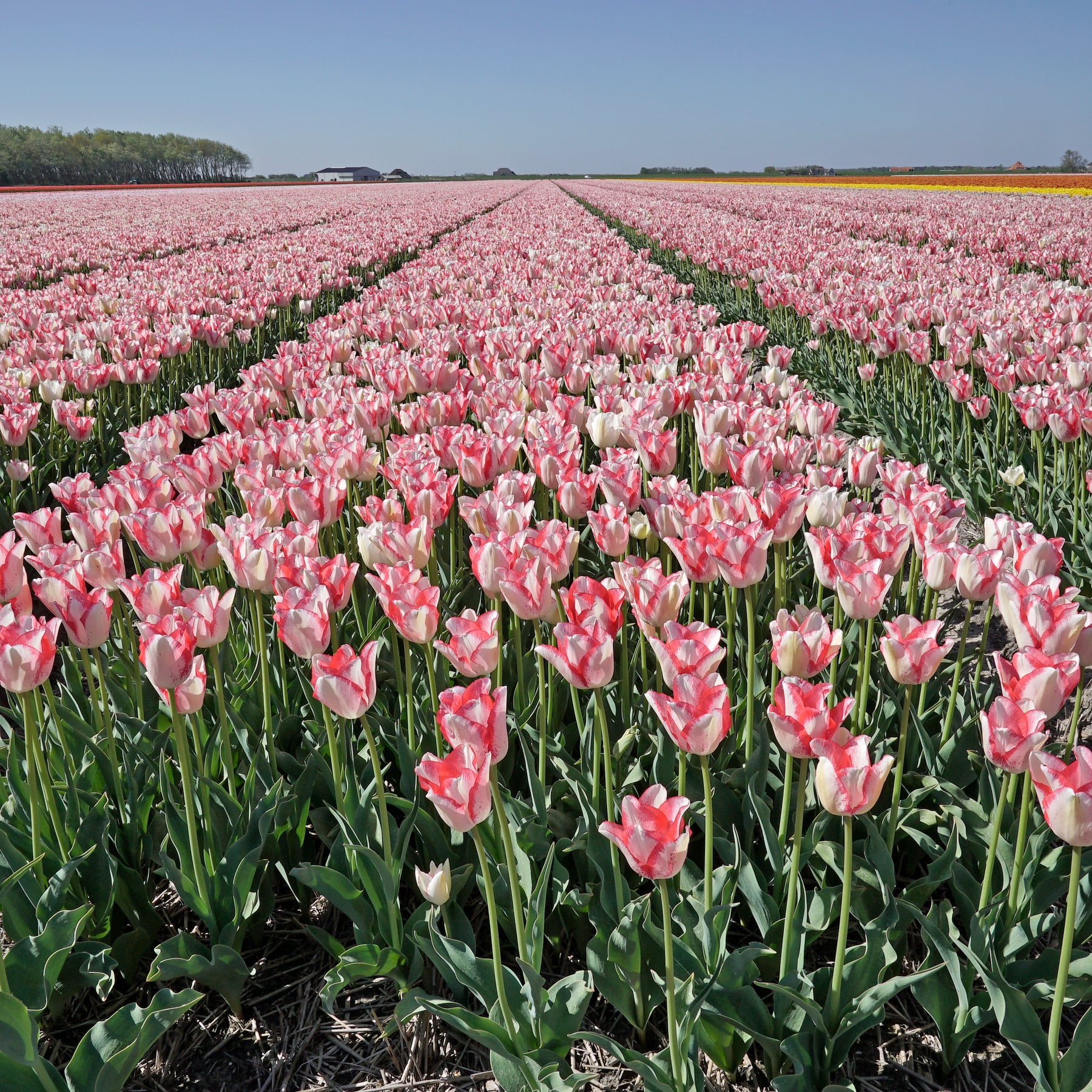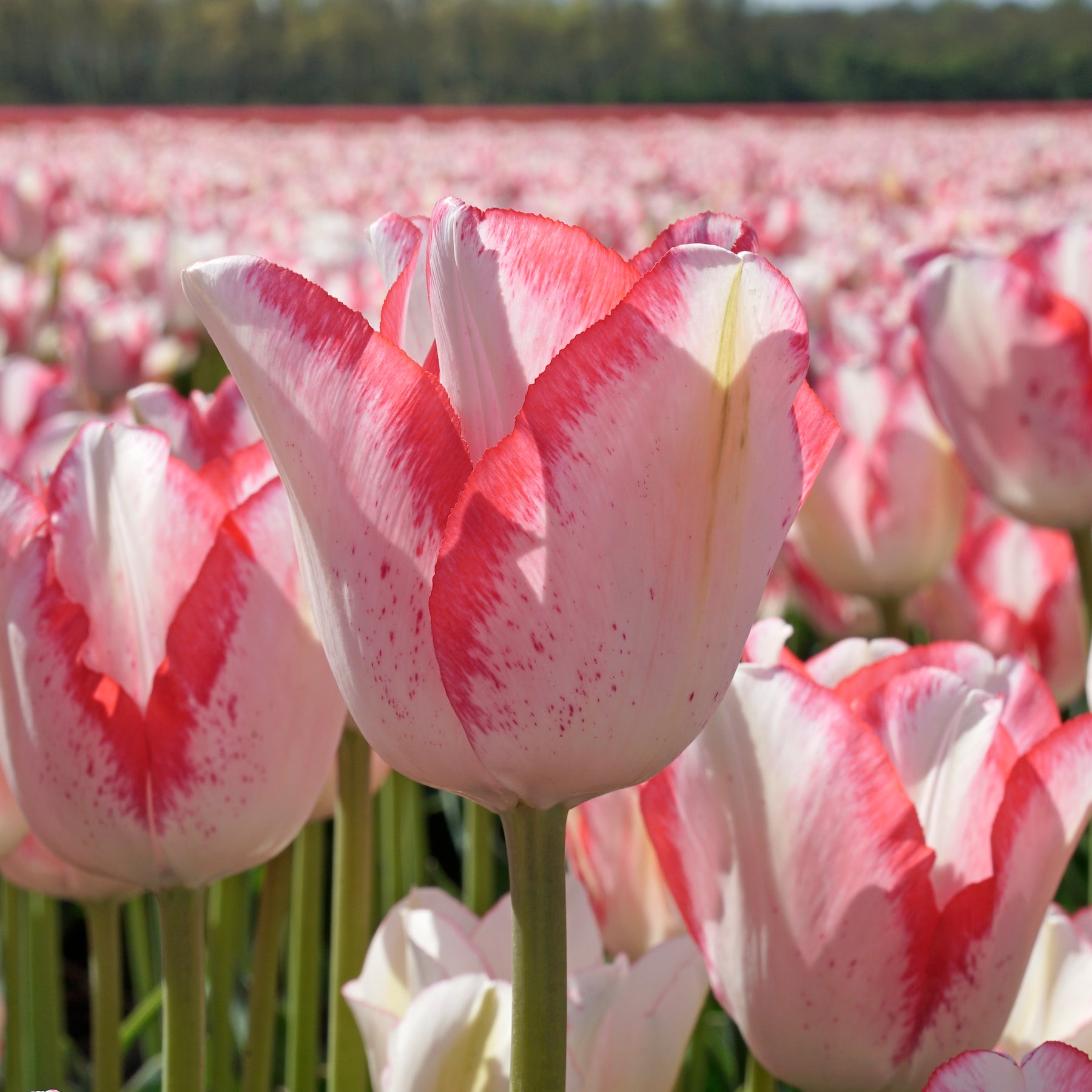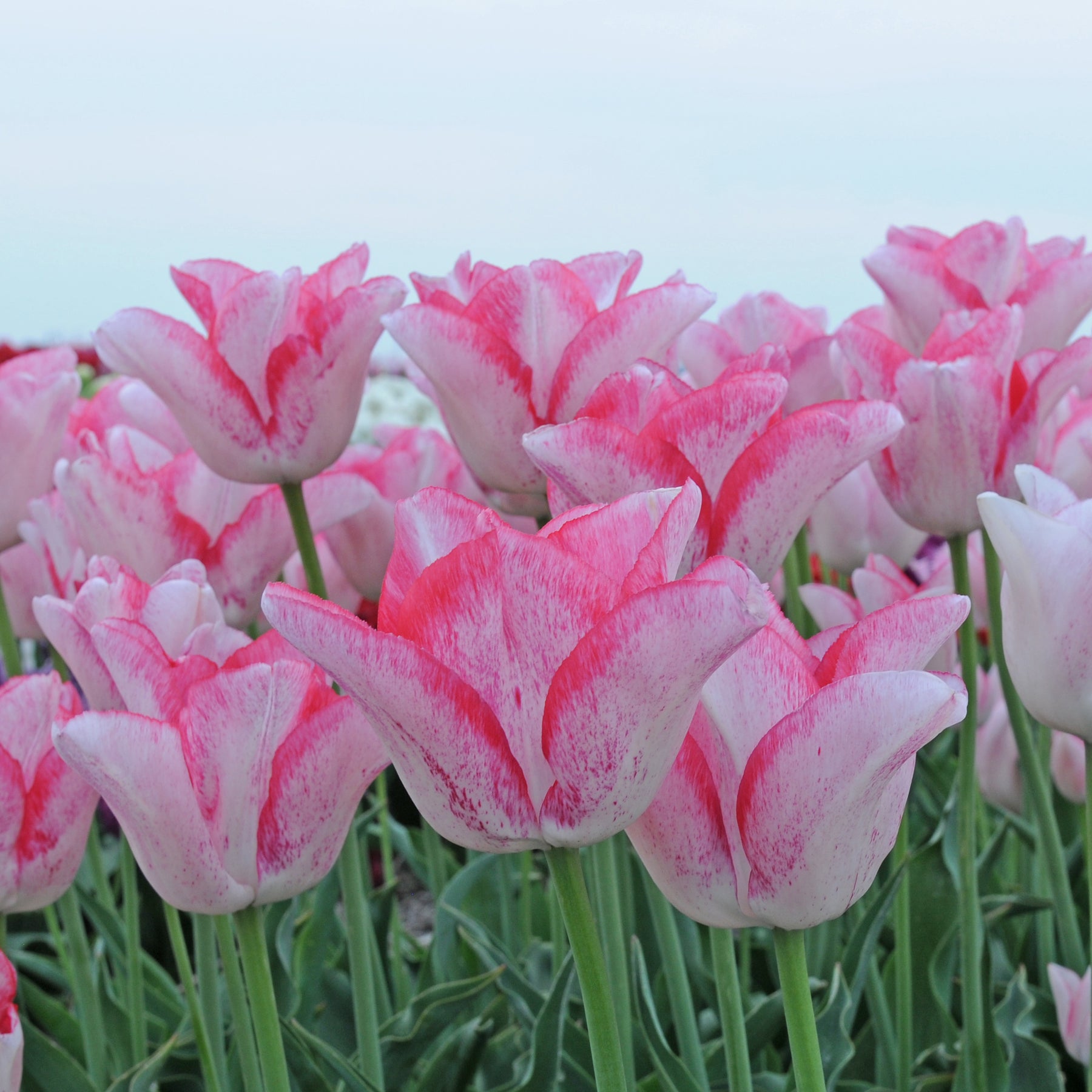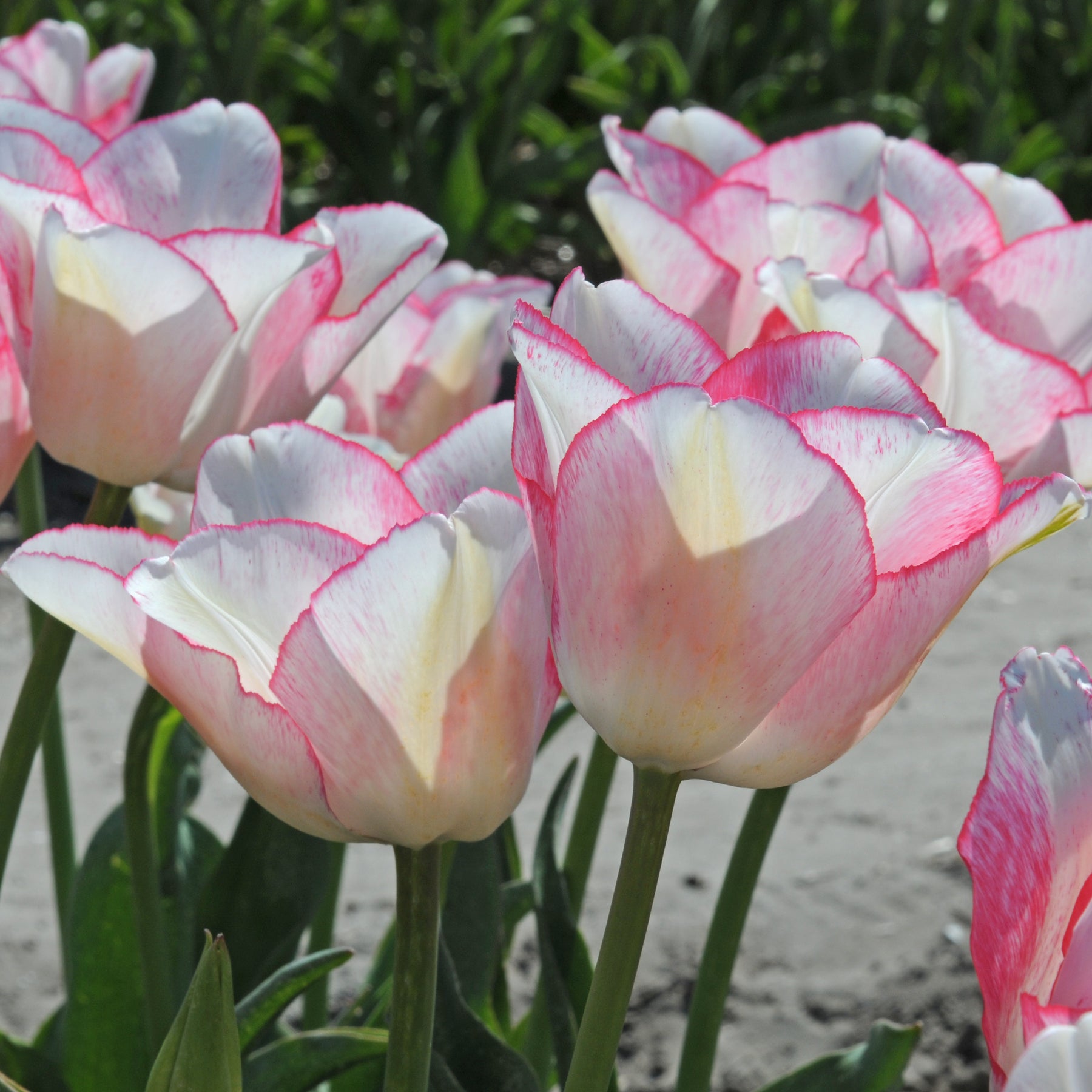 The flower bulbs will be shipped within 1 week
Pickup available at Belkmerweg 20
Usually ready in 2-4 days
Belkmerweg 20
Pickup available, usually ready in 2-4 days
Belkmerweg 20
A
1754 GB Burgerbrug
Netherlands
31 (0)226 42 11 55
Moments of happiness. Those moments that you will remember for the rest of your life. When you think back, you almost see them live again on your retina, you remember them like it was yesterday. This Tulip Beauty Trend has given me such a moment of happiness. I already knew her, the Tulip Beauty Trend, had been standing beautifully in the Polder Garden in Anna Paulowna for a few years, where I had already managed to photograph her beautifully. But when I visited grower Kreuk in Julianadorp to ask if I could buy a few, he said 'get in and let's have a look'. When I arrived I really didn't know what I saw, how cool, how big, and how much. But above all beautiful, unimaginably beautiful. For the first time I understood the emotion that some people experience when they see the North Holland bulb fields in full bloom for the first time in their lives. Almost every year I have the experience of taking a friend, a customer or an acquaintance for the first time to the, for me, so ordinary bulb fields. They are sometimes emotional to the point of tears, their voices cracking, almost speechless as much of an impression as it makes on them. And now I had it myself, what a fantastic oasis of pink-red tones gently swaying in the wind, produced by millions of elegantly shaped flowers from the Beauty Trend. Really, I was speechless for a moment, I feel happy again when I think about it.
Of course, I also know that you will not experience this with a bag of 20 for 7.95, but it does not alter the fact that she is an incredibly beautiful Tulip and that she certainly deserves a nice spot in your garden.
If you are also thinking 'I would like to see those famous bulb fields in full bloom'; the last week of April, that is the best time to come to the head of North Holland. Always hit. Always? Yes always! If it is an early spring, then the later tulips will bloom, if it is a late spring, the earlier tulips will be in full bloom only 9 times out of 10, if the weather is normal, the peak of the tulip blooming season will be in the last week of April.