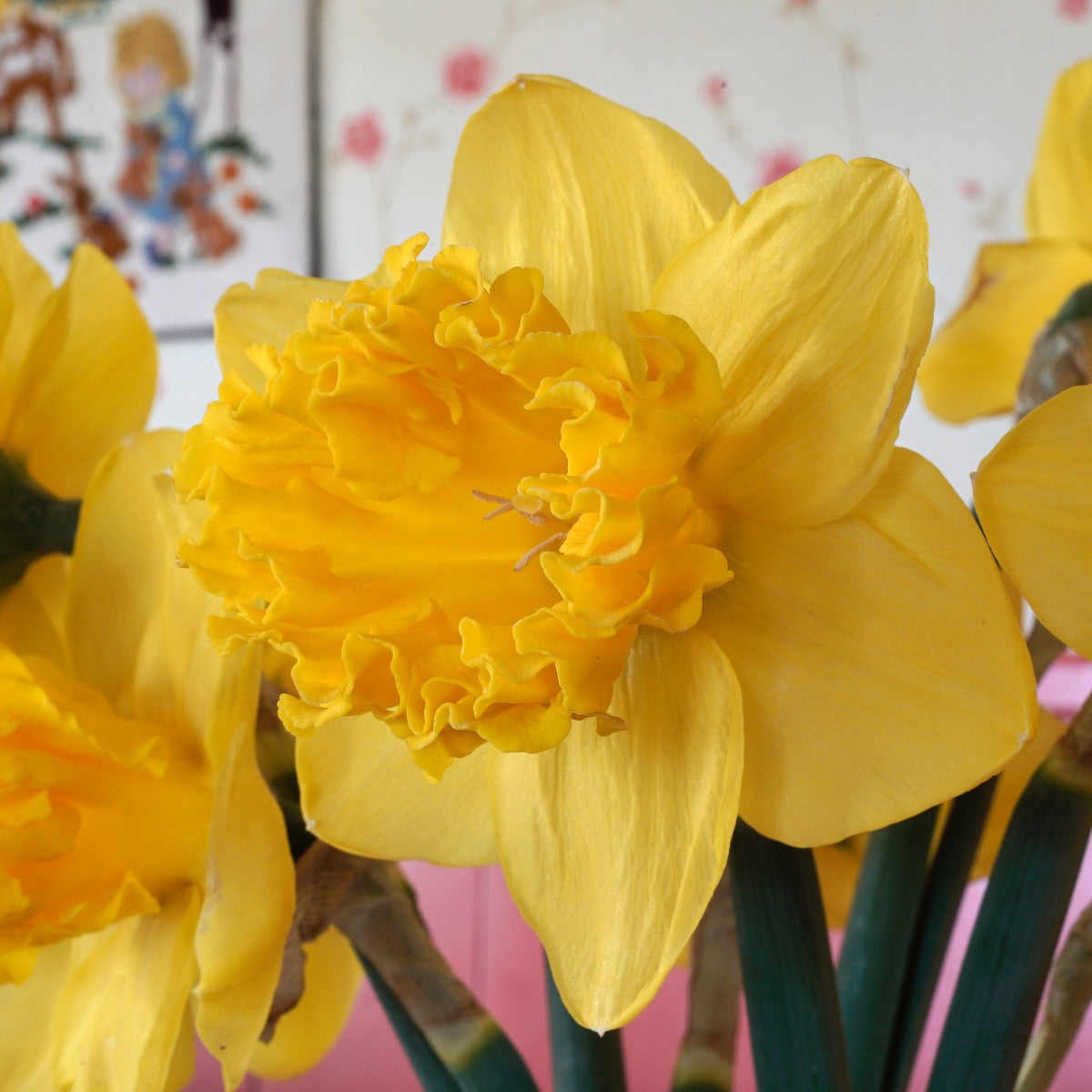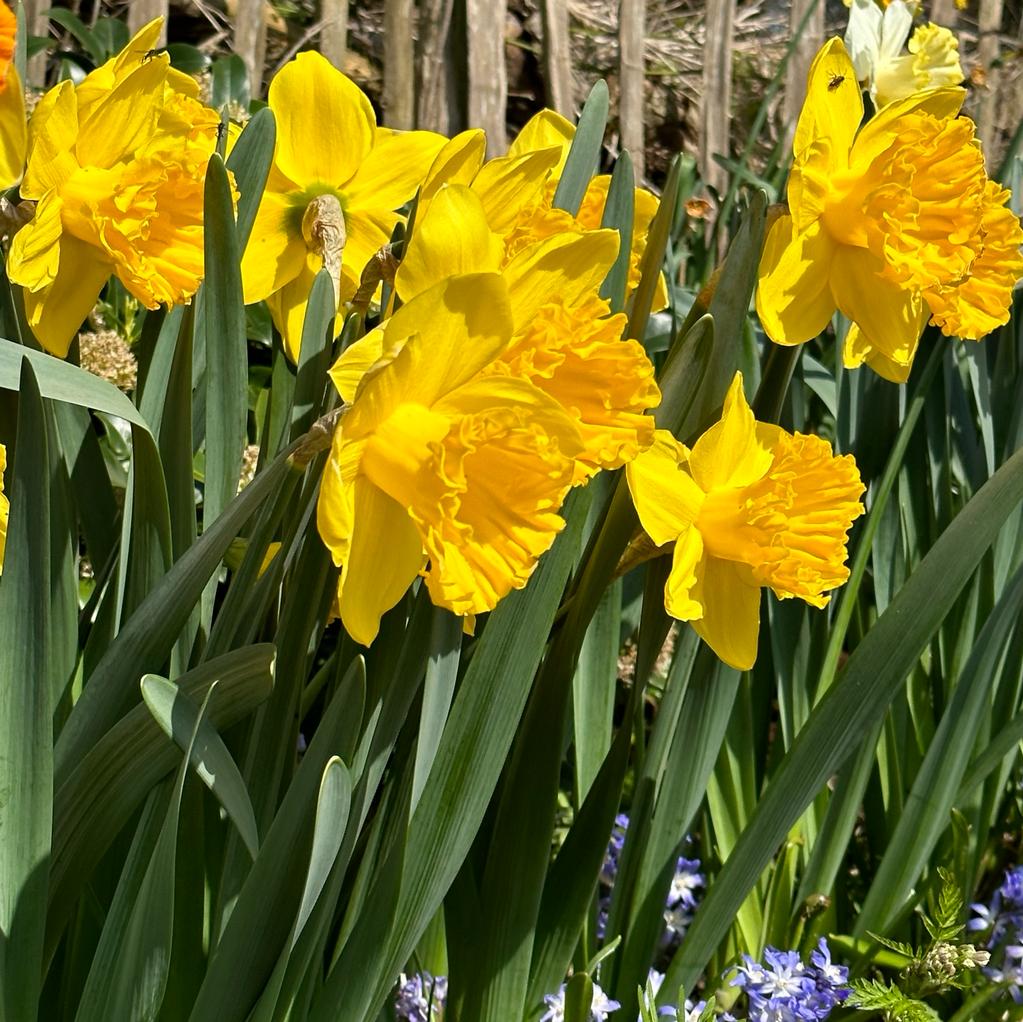 The flower bulbs will be shipped within 1 week
Pickup available at Belkmerweg 20
Usually ready in 2-4 days
Belkmerweg 20
Pickup available, usually ready in 2-4 days
Belkmerweg 20
A
1754 GB Burgerbrug
Netherlands
31 (0)226 42 11 55
Colleague-flower bulb growers often go to each other to go to the 'garden.' I have to explain a little something here: back in the day, in The Netherlands, the farmlands of flower bulb growers were simply called 'the garden.' Flower bulbs were not grown on the field but in the garden. So whenever you were at the neighbouring grower or another colleague, you went to the garden. In Dutch, this phrase is still used by flower bulb growers between themselves.
So every year, my colleague-flower bulb grower and Daffodil friend Rik Pennings comes from the South Holland village Noordwijkerhout to my place to see the garden. He is always curious to see whether there is something new in our seedlings. When he saw this Daffodil, Rik said: "This is huge, I have never seen them like this. This is really just over the top." I replied straight away with "Thank you, Rik, that will be her name then. I just could not find a name that really seemed to cut it for this Daffodil, but Over the Top fits perfectly."
It is not necessarily the size of her flower that really makes her stands out, although that is impressive too. It is mostly the unusual shape of the cup with those huge ruffles that separates her from her peers. Not just the flower but the entire plant has something cool, everything about her is robust, sturdy and hefty… Over the Top.