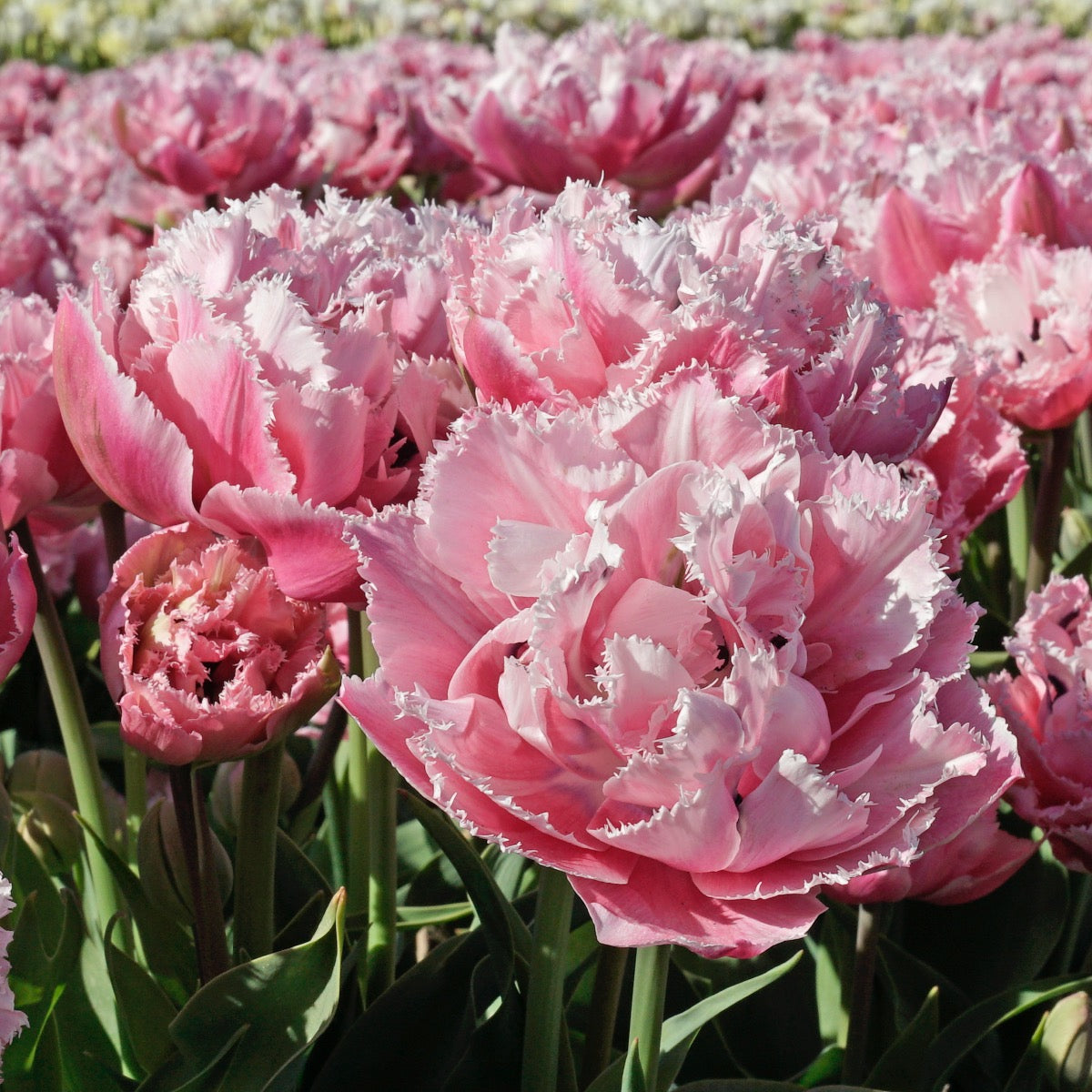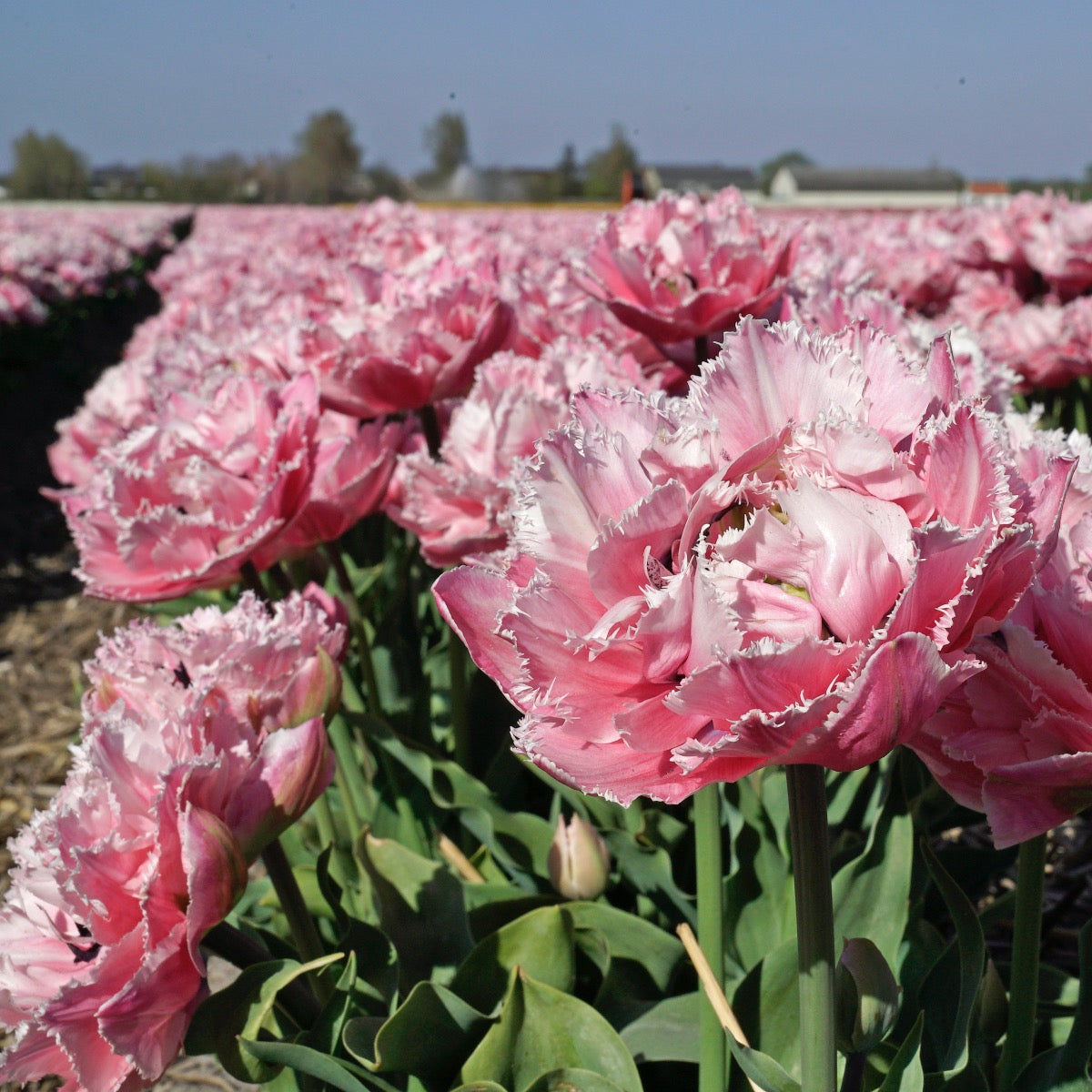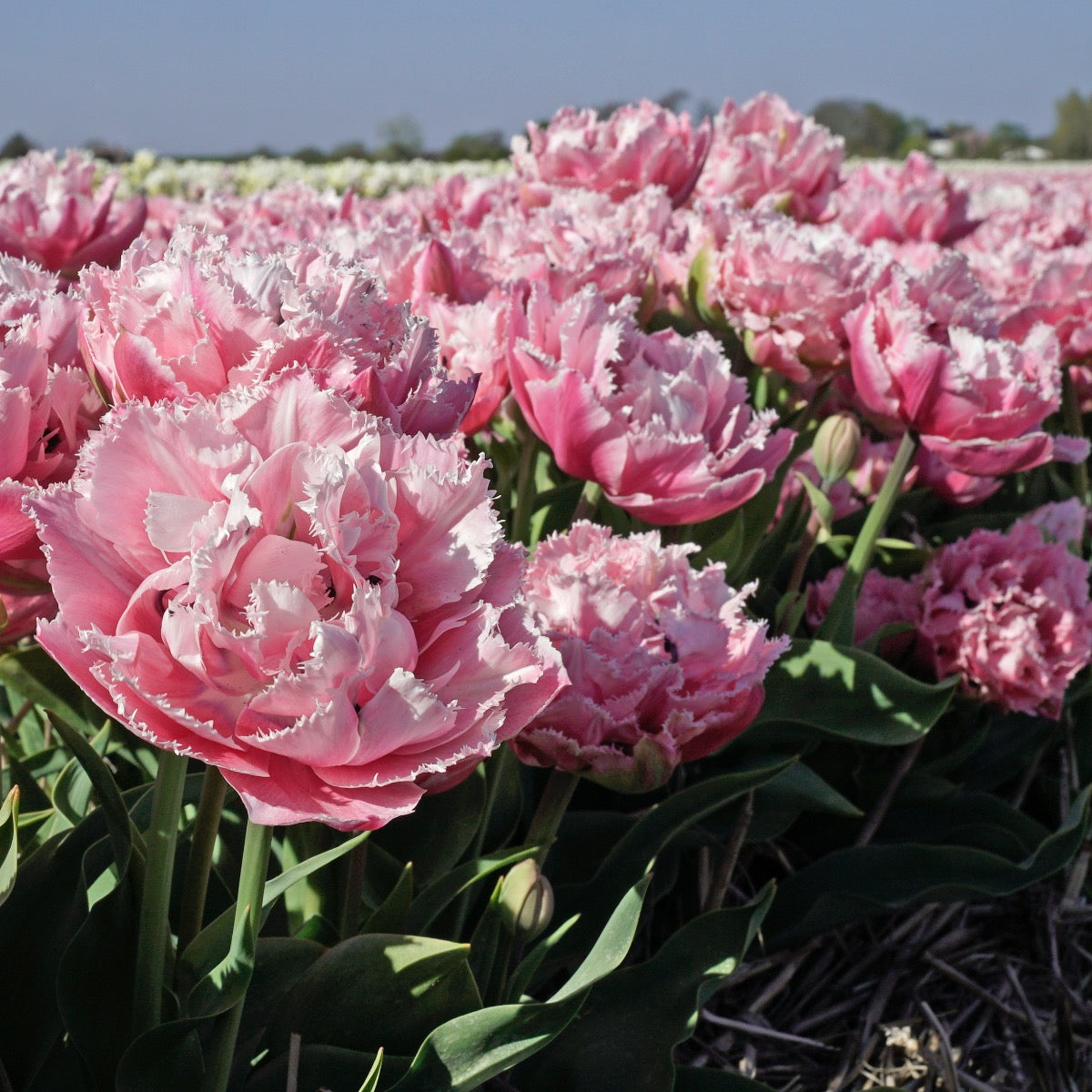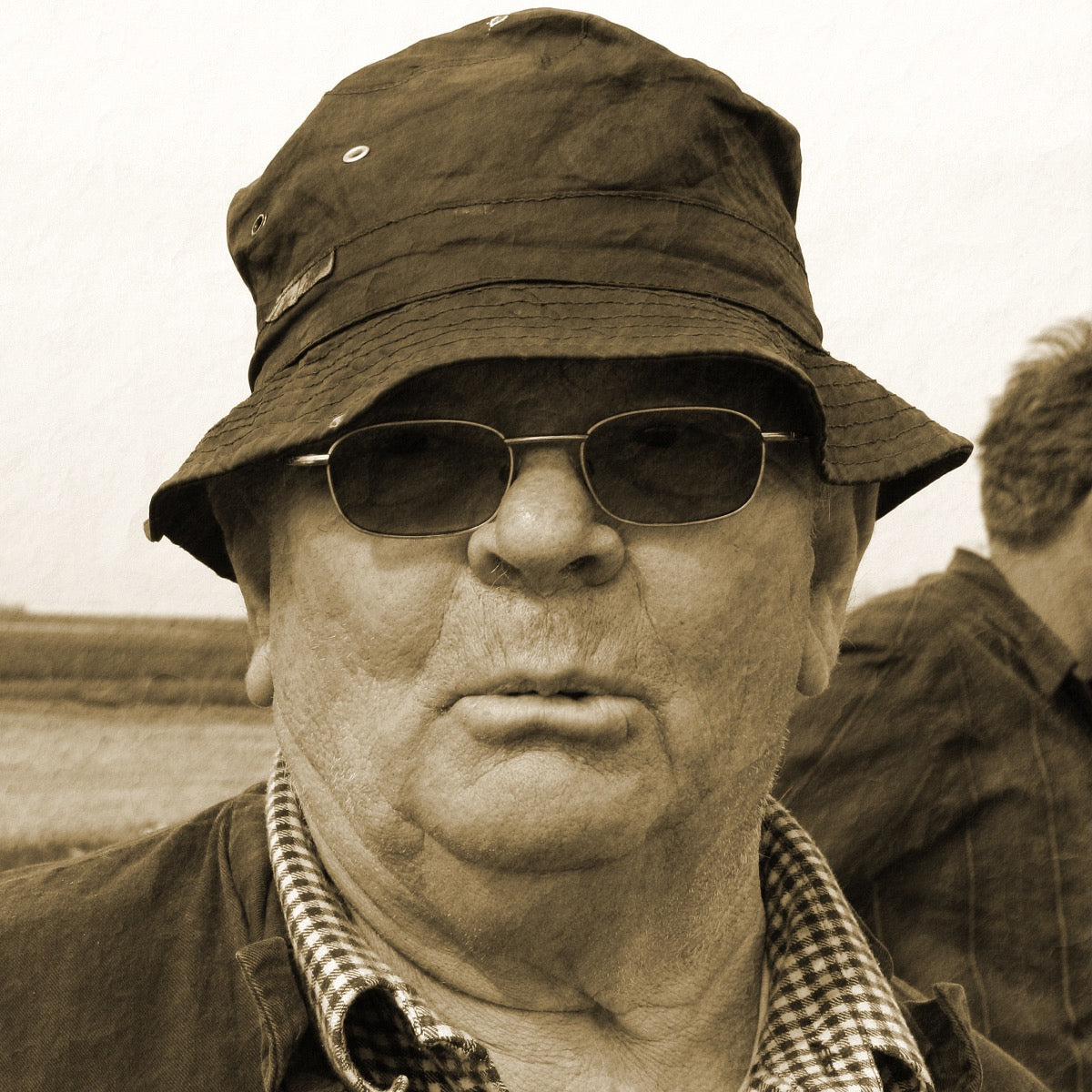 The flower bulbs will be shipped within 1 week
Pickup available at Belkmerweg 20
Usually ready in 2-4 days
Belkmerweg 20
Pickup available, usually ready in 2-4 days
Belkmerweg 20
A
1754 GB Burgerbrug
Netherlands
31 (0)226 42 11 55
There is no doubt whether the name Sugar Crystal is fitting for this Tulip: she really is all sugary sweet. This beautiful Tulip is grown on the unique nursery of John and Raymond Huijg in the North Holland village Breezand. The 'unique' part of their nursery is the fact that the brothers only grow Tulips they have hybridized themselves.
The founder of their assortment was their father Hein Huijg (1931-2016). His name is still widely known in the flower bulb world. He was a remarkable man, everyone knew him, and he had a large, hefty posture with hands that were the size of shovels, as he worked hard all his life.
I really liked him: he was very straightforward, always spoke his mind and had a heart of gold. He used to tell great stories about the past and the present and a visit to 'Sir Henry' (as he was called by his English flower friends) was never boring.
But what I remember most about him is the way he told me about seeing an orange for the first time. He had been 18 years old at the time: we can barely imagine a situation like that today.
Most Tulips from the Huijg's nursery are really worth trying out: Snow Crystal, Crispion Sweet, Fly Away, and their fantastic mix Family Reunion are all from their hand, and you can find all of them in our web shop. But in my eyes this one, Sugar Crystal, is their masterpiece.