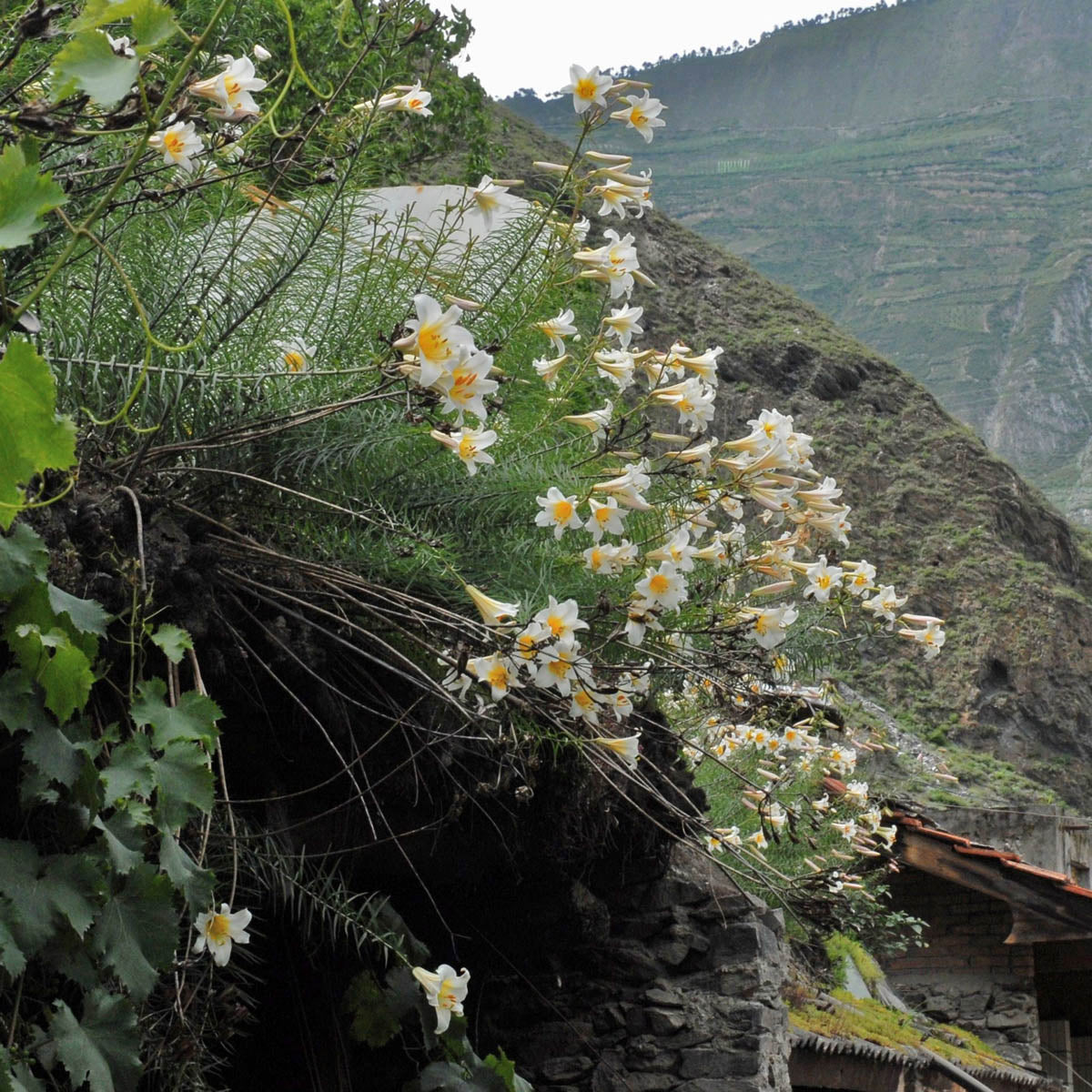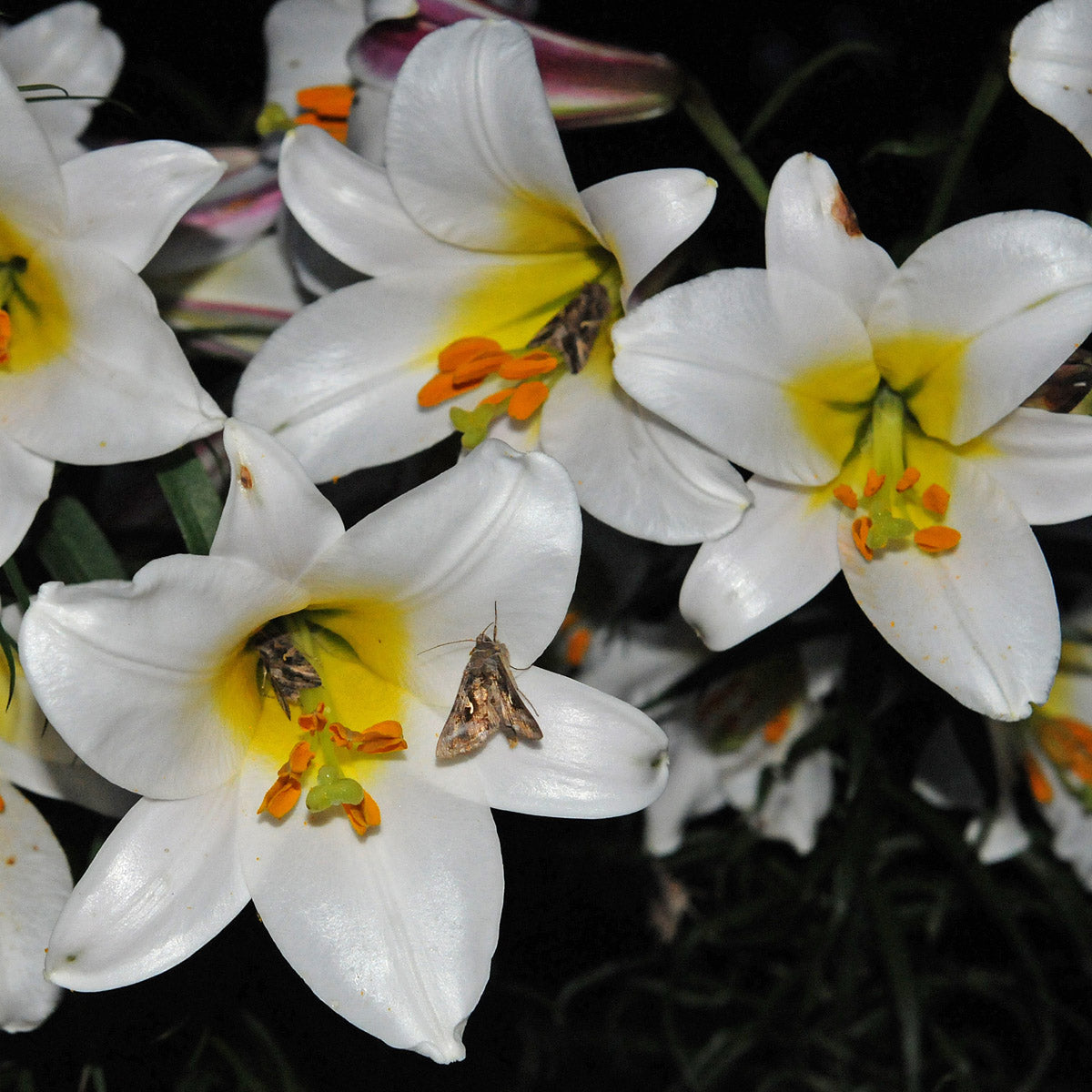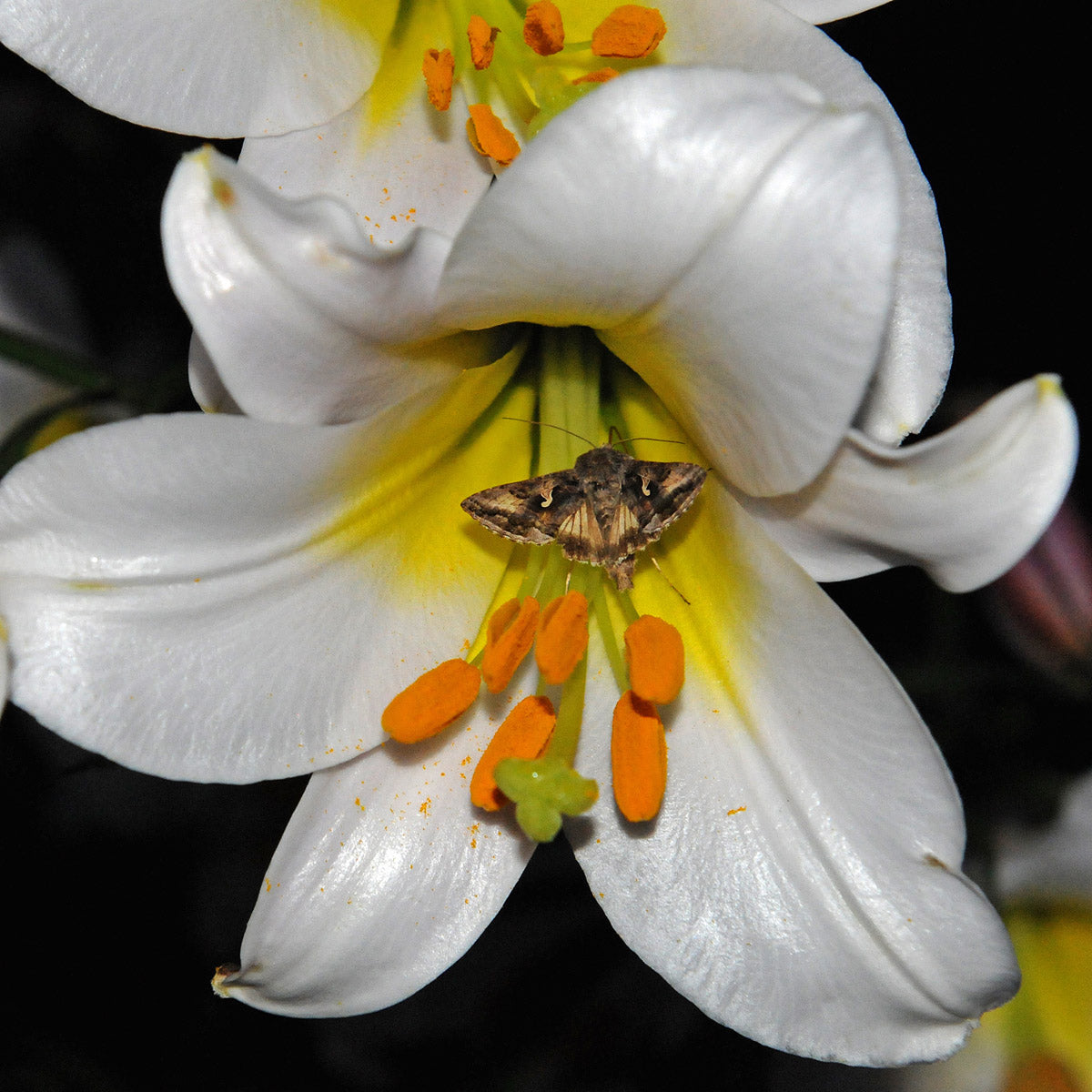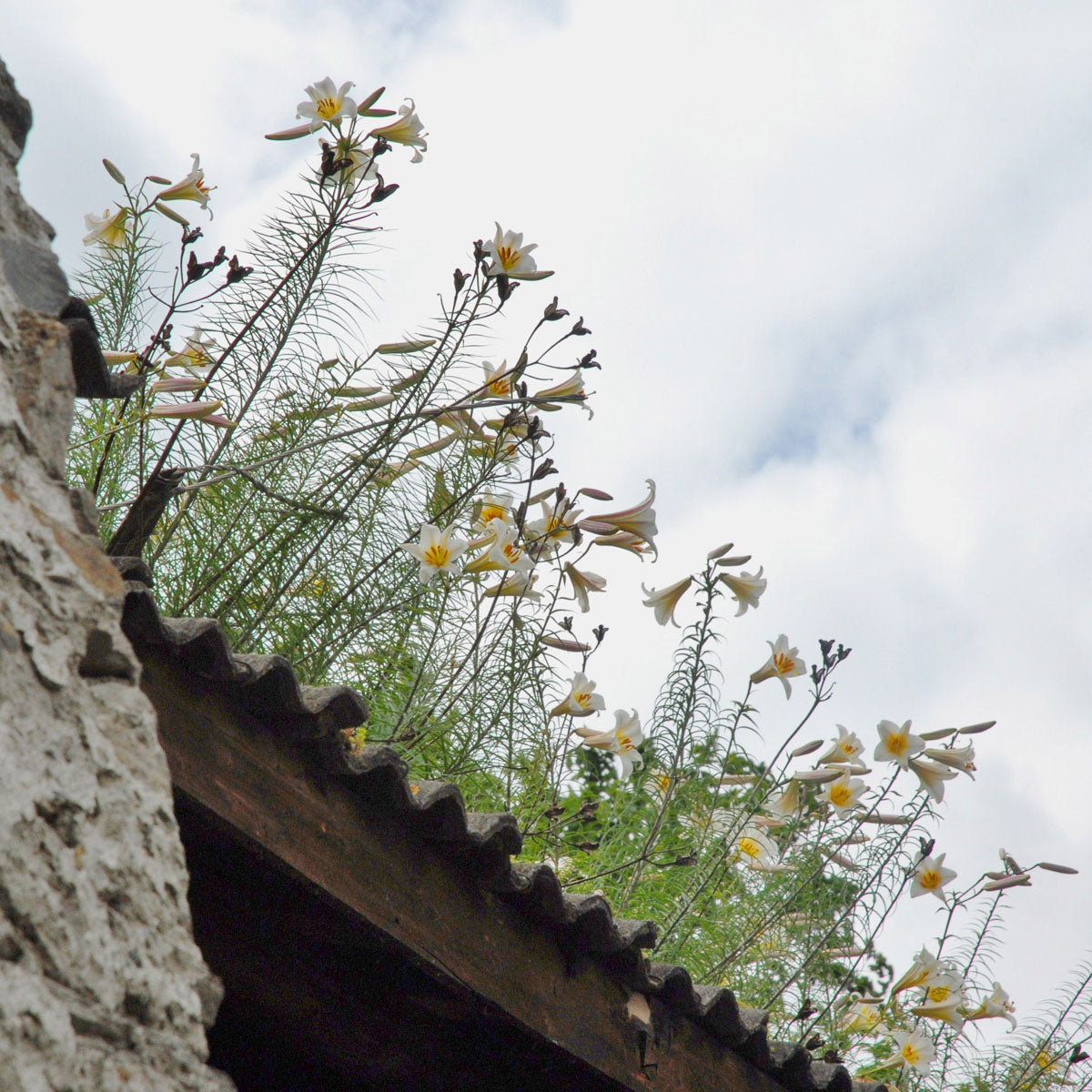 Will be delivered from
04-03-2024
Pickup currently unavailable at Belkmerweg 20
Belkmerweg 20
Pickup currently unavailable
Belkmerweg 20
A
1754 GB Burgerbrug
Netherlands
31 (0)226 42 11 55
In China, in the village Mao Xian, the surroundings were this lily species originally comes from, lilium Regale is planted on rooftops. People over there strongly believe that by doing this they will have good fortune and fertility.
In Europe she is called the 'Kings Lily', a name she certainly deserves with her graceful majestic appearance.
Lilium regale is an easy to grow lily but they might need some extra support once the bulbs grow too big over the years, the number of flowers per bulb can be too big to carry them all.
A nice detail id that the sweet fragrant blossoms of Lilium regale attract moths in the evening once the twilight starts.