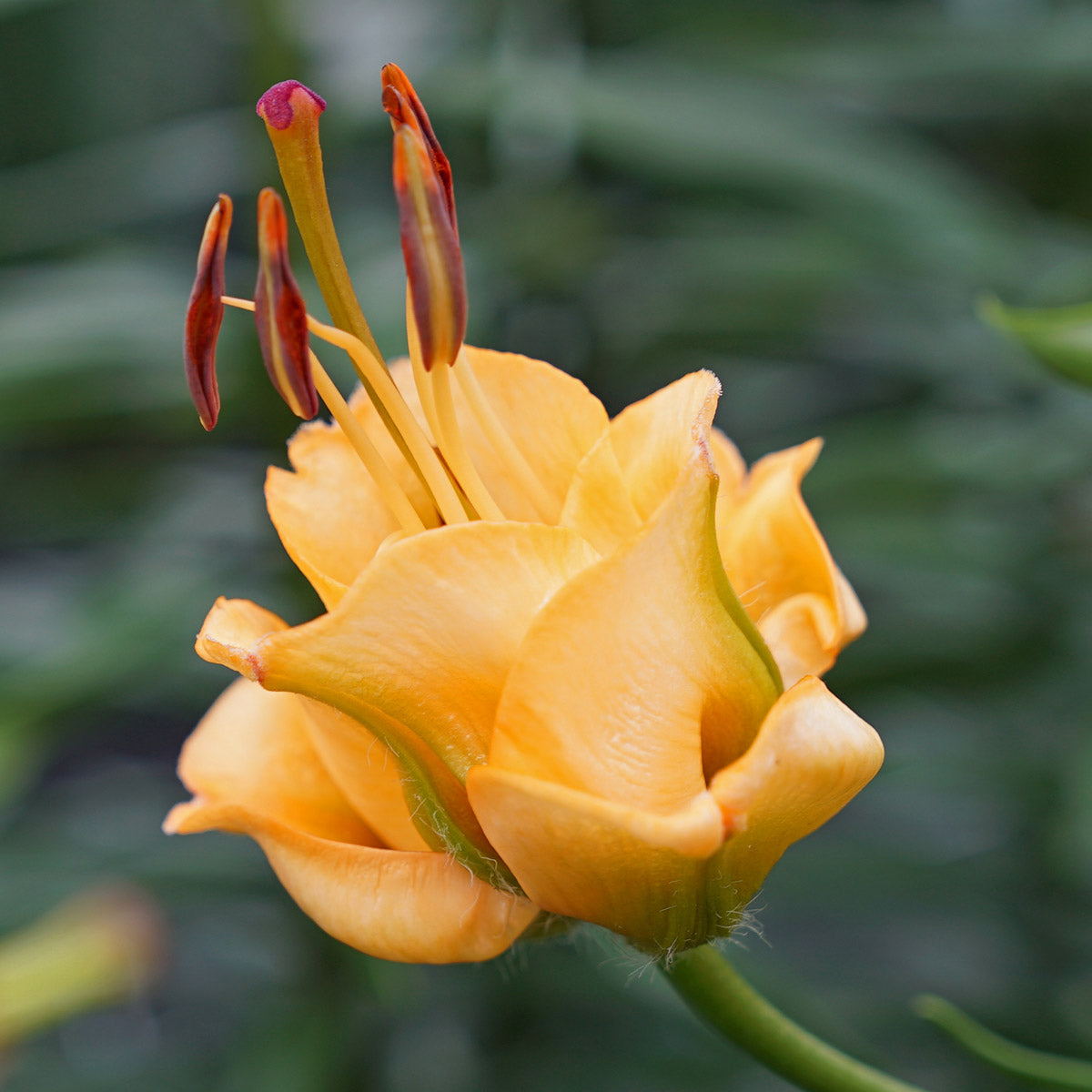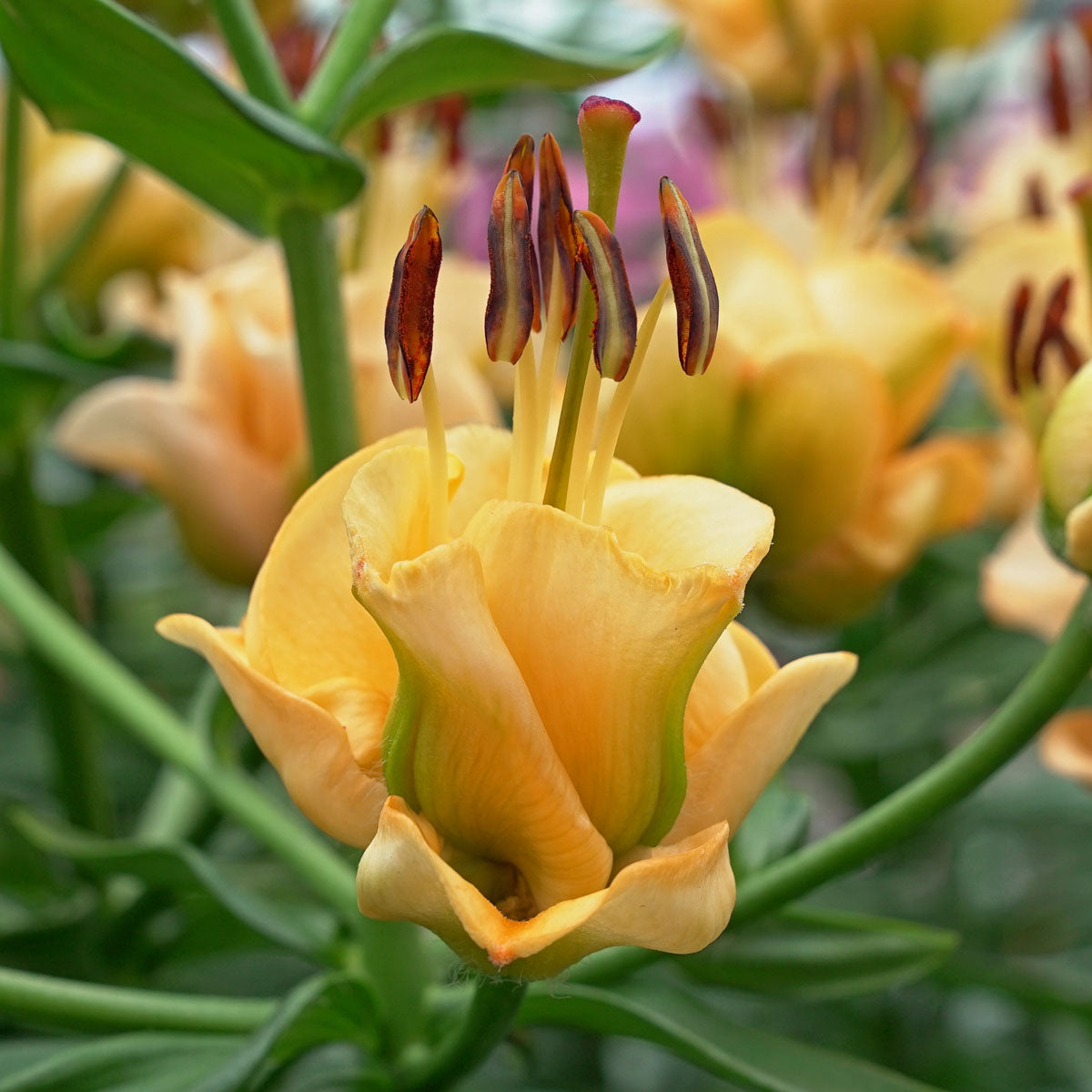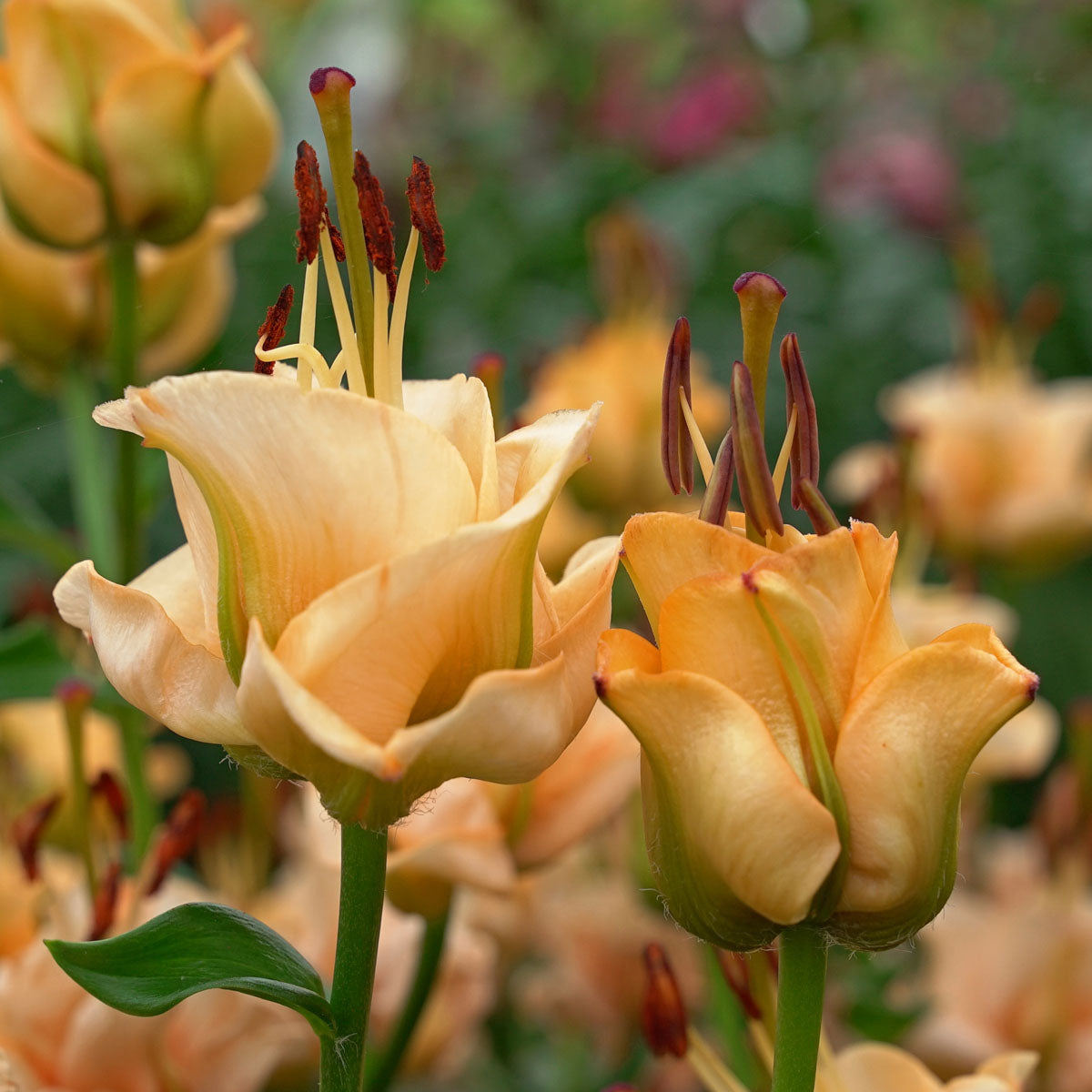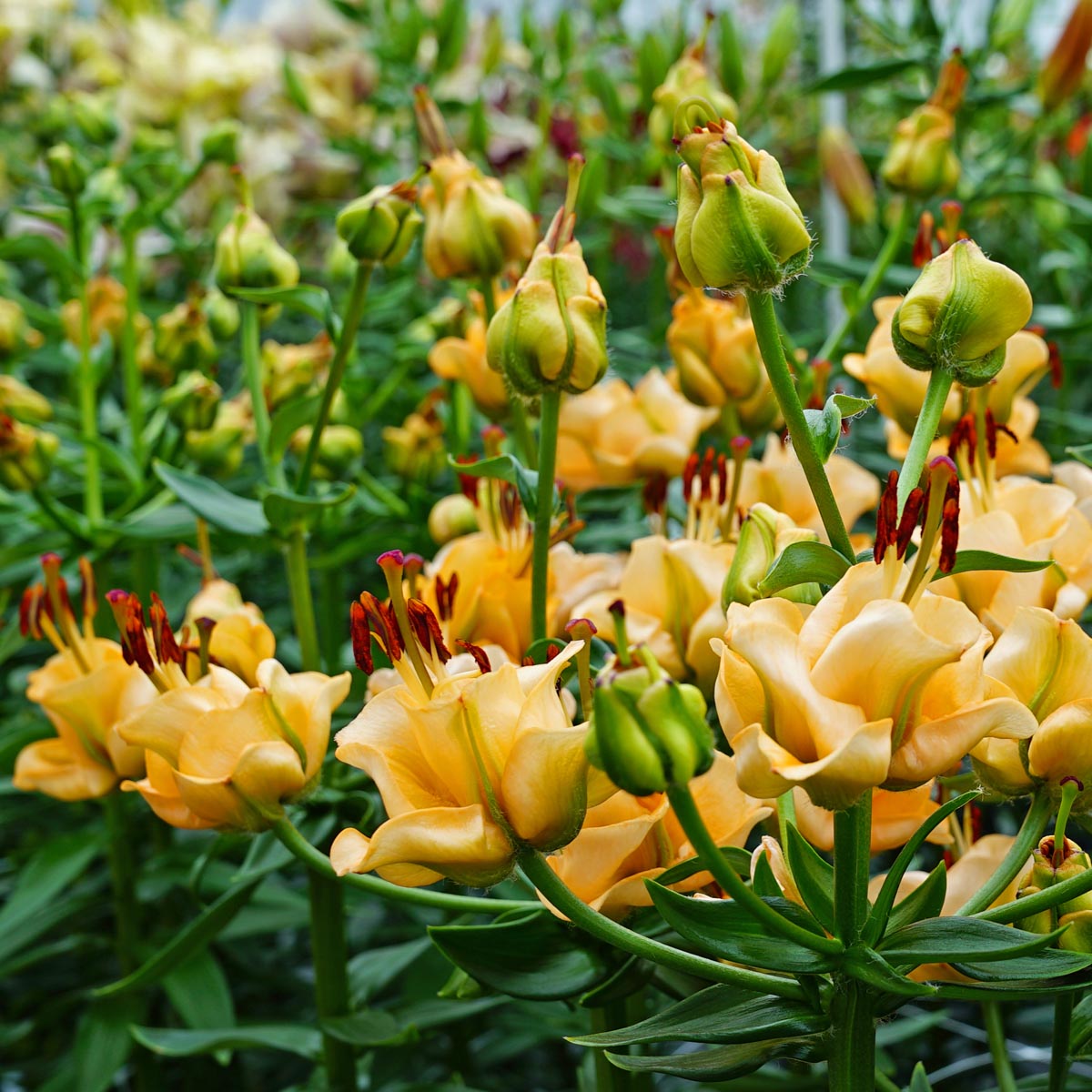 Will be delivered from
04-03-2024
Pickup currently unavailable at Belkmerweg 20
Belkmerweg 20
Pickup currently unavailable
Belkmerweg 20
A
1754 GB Burgerbrug
Netherlands
31 (0)226 42 11 55
This very special lily is a true gift of Mother Nature. Apricot Fudge spontaneously appeared in a greenhouse planted with Lilium Salmon Classic.
Till the moment she started to bloom everything looked normal, but once the flower buds started to swell her shaped changed into a ball instead of her normal long shaped flower buds and the anthers started to grow out of the unopened buds.
When the bud started to show colour, they curved into elegant curls and it became obvious to the grower that he was facing something very special in his greenhouse. Of course this extraordinary lily was held apart and grown into a commercial stock:
Apricot Fudge. An eccentric but stunning lily.