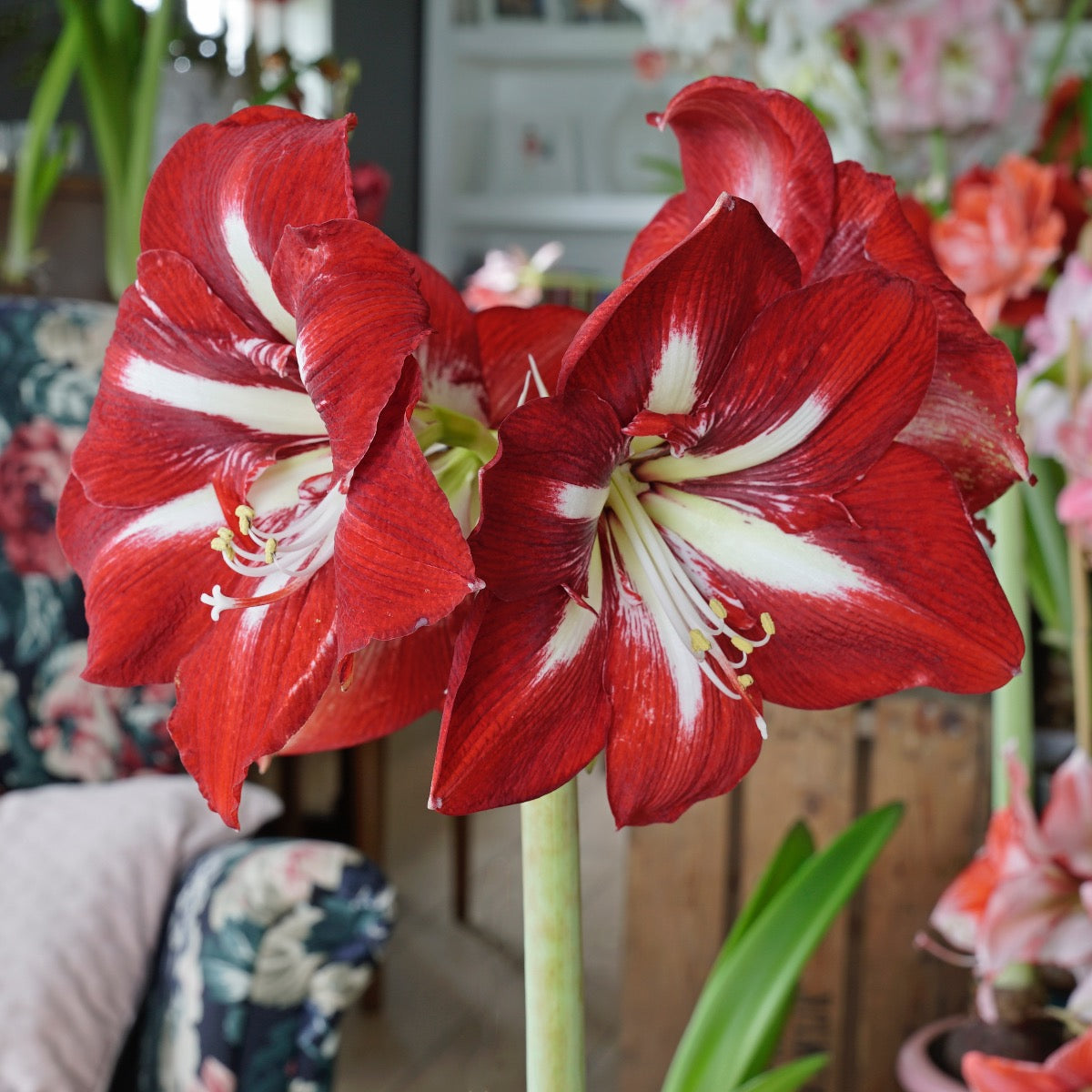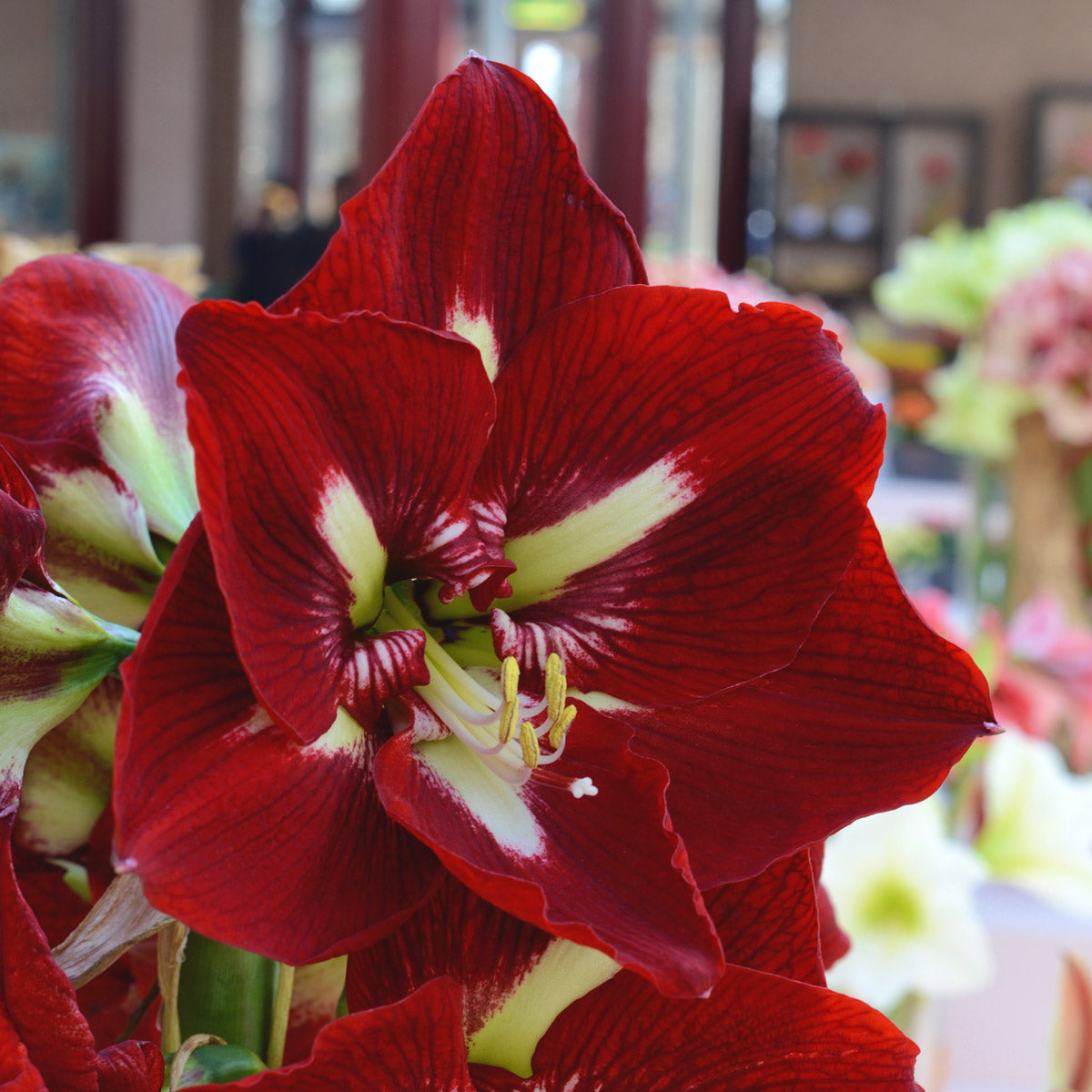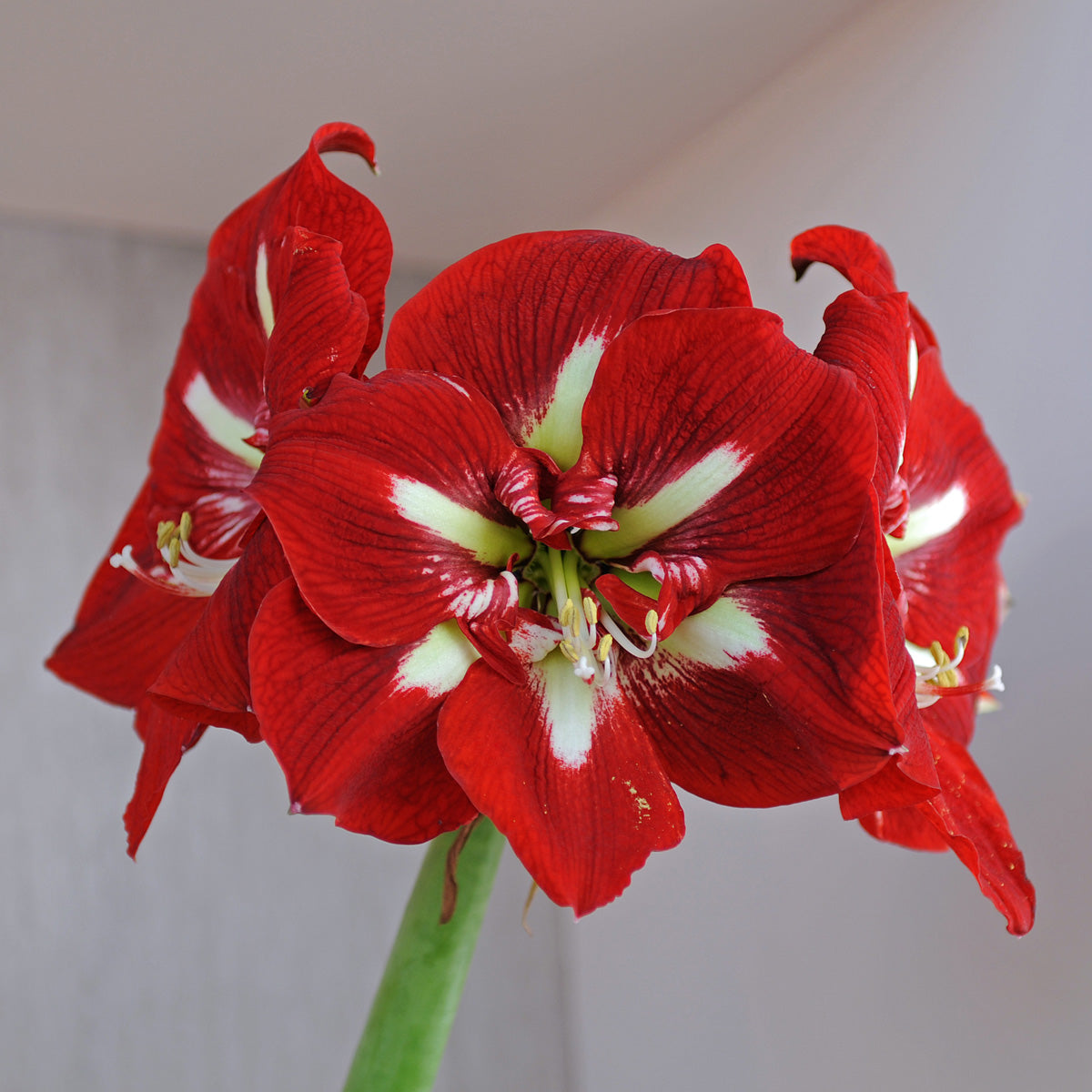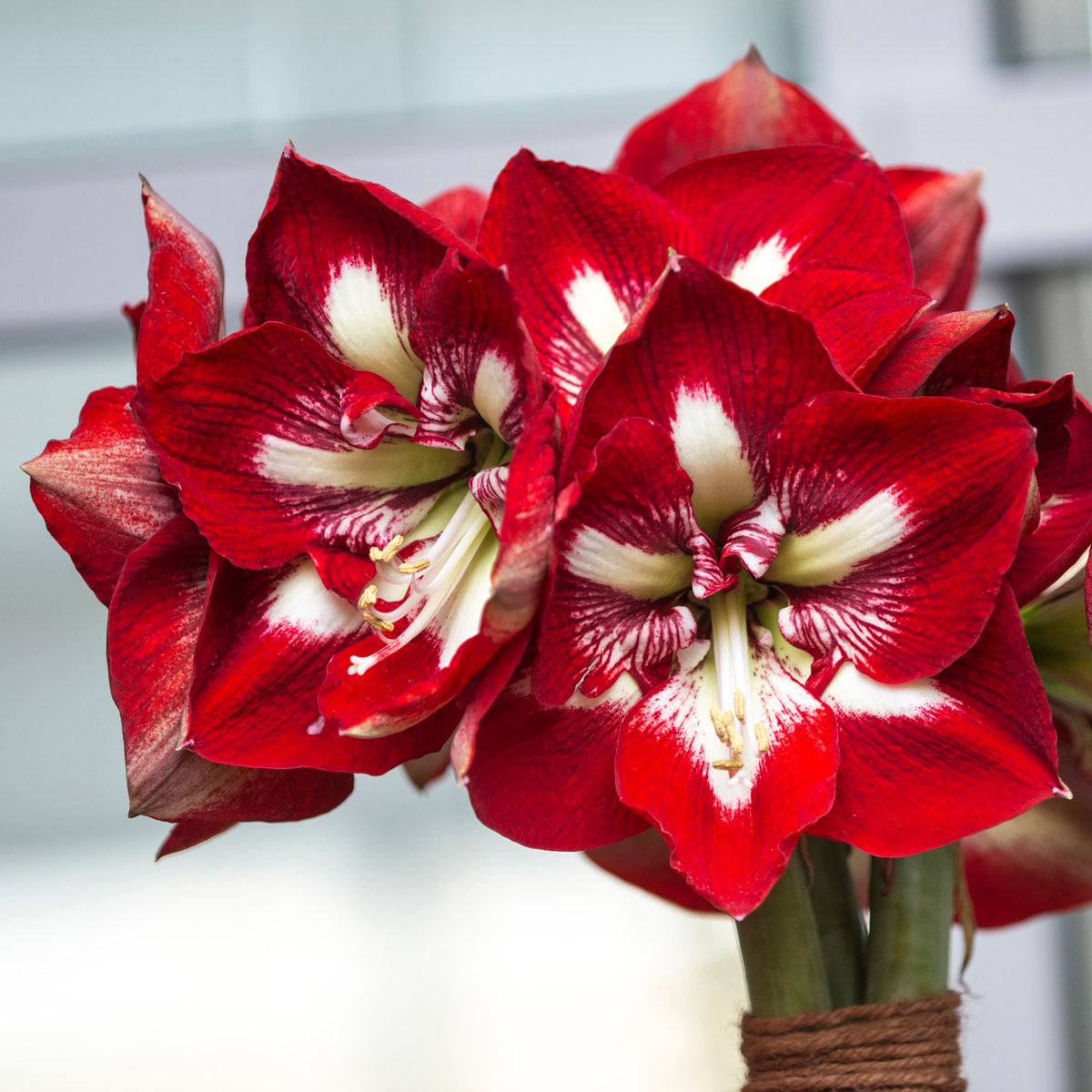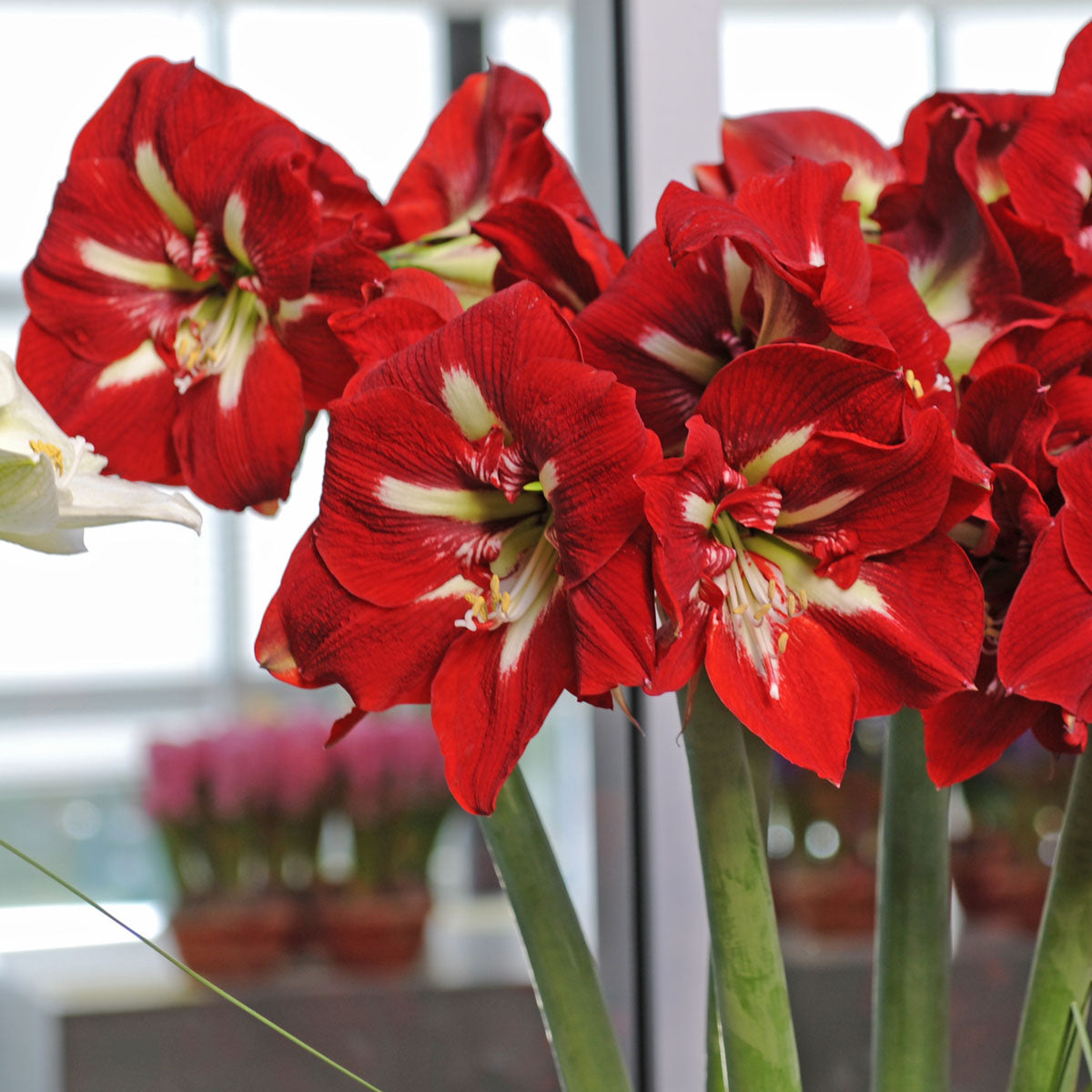 Will be delivered from
06-11-2023
Pickup currently unavailable at Belkmerweg 20
Belkmerweg 20
Pickup currently unavailable
Belkmerweg 20
A
1754 GB Burgerbrug
Netherlands
31 (0)226 42 11 55
This stunning Amaryllis has been grown for many years by a passionate Amaryllis grower near The Hague. With love he build up the stock but it was a pity that he solely grew the bulbs for cut flower production.
Barbados is his most popular variety in the dark days before Christmas; the flower trade pays him well for this beautiful flower. After years of begging to supply some bulbs for my web shop he finally sends us some.
Happy, happy, happy because there is no other Amaryllis with such a good Christmas colour as Barbados.