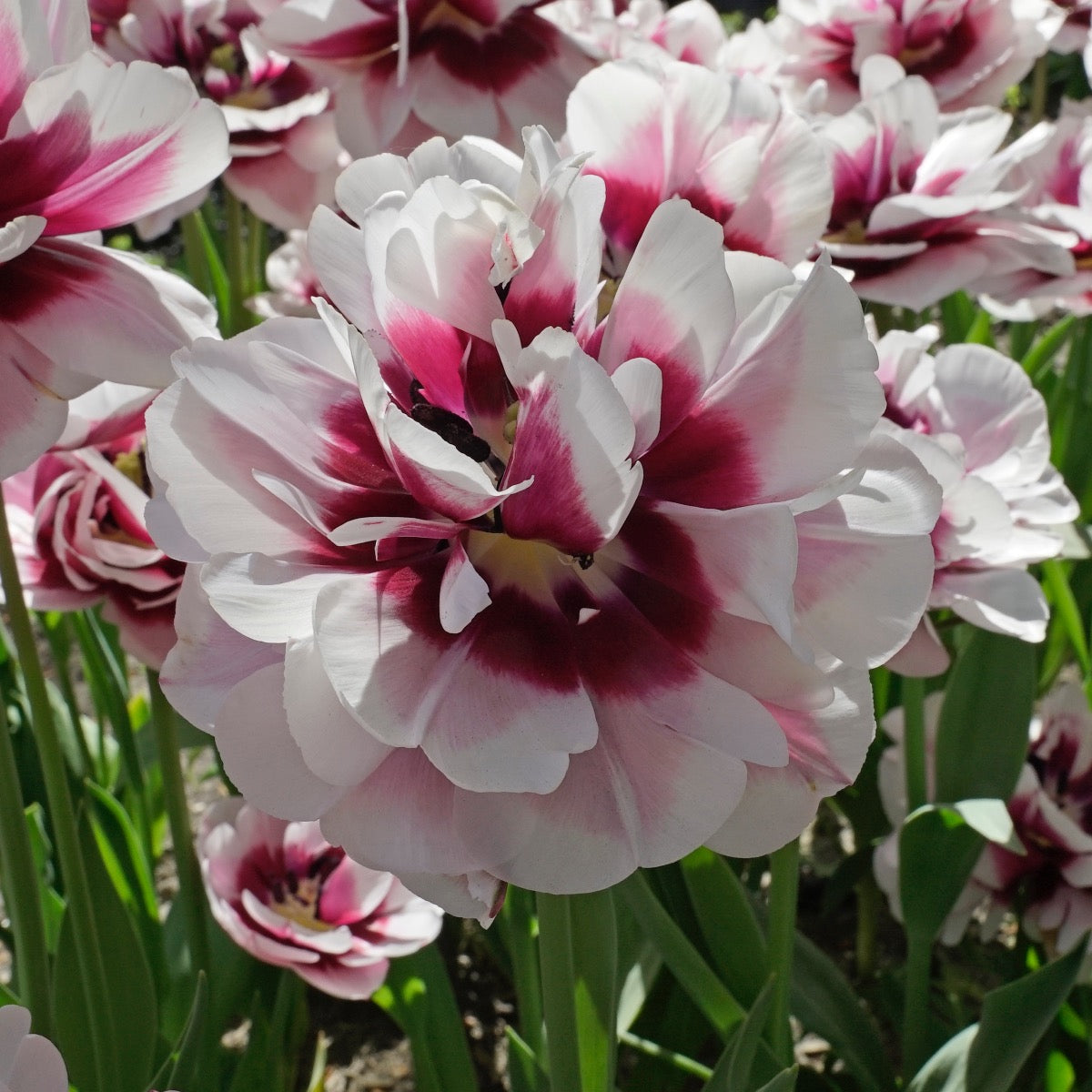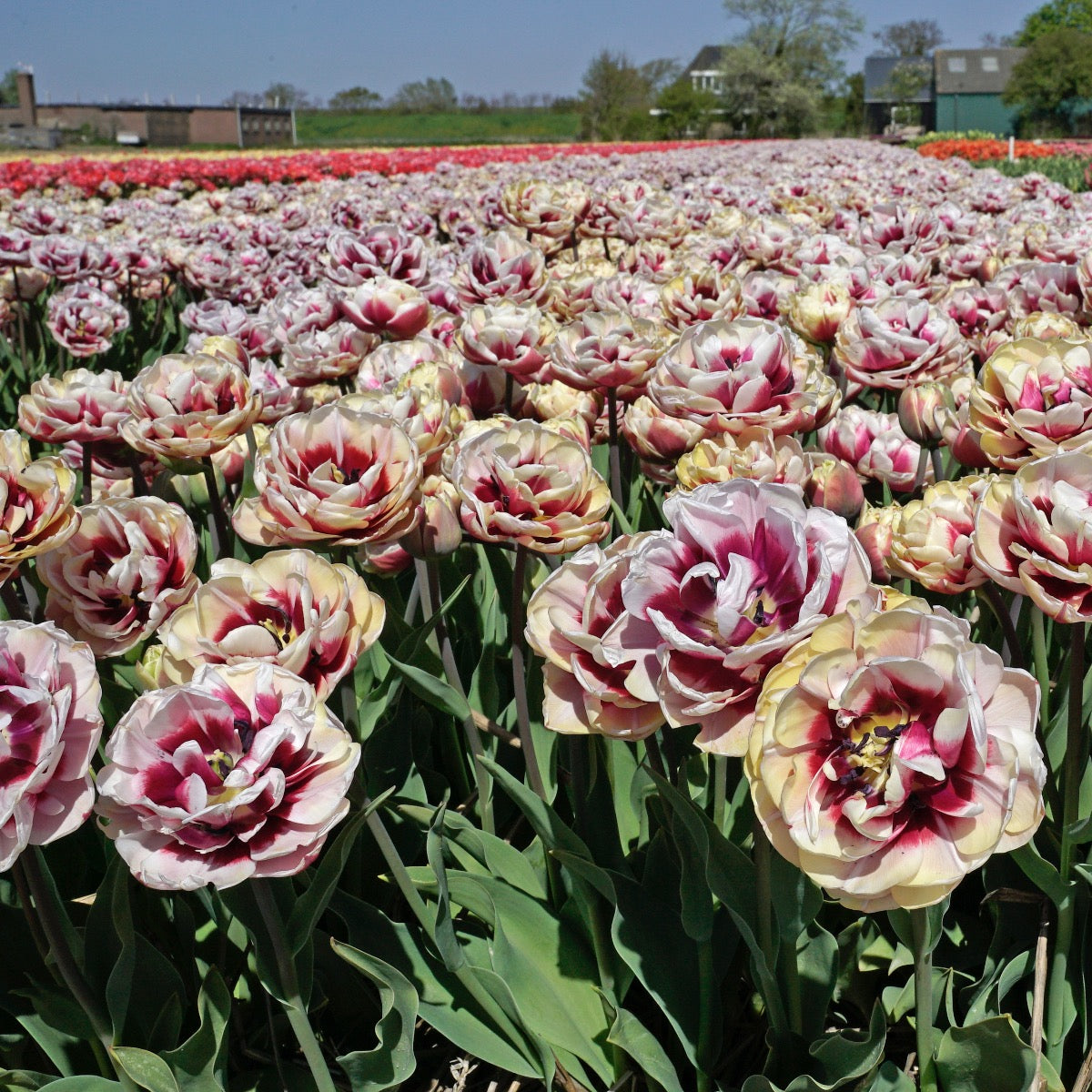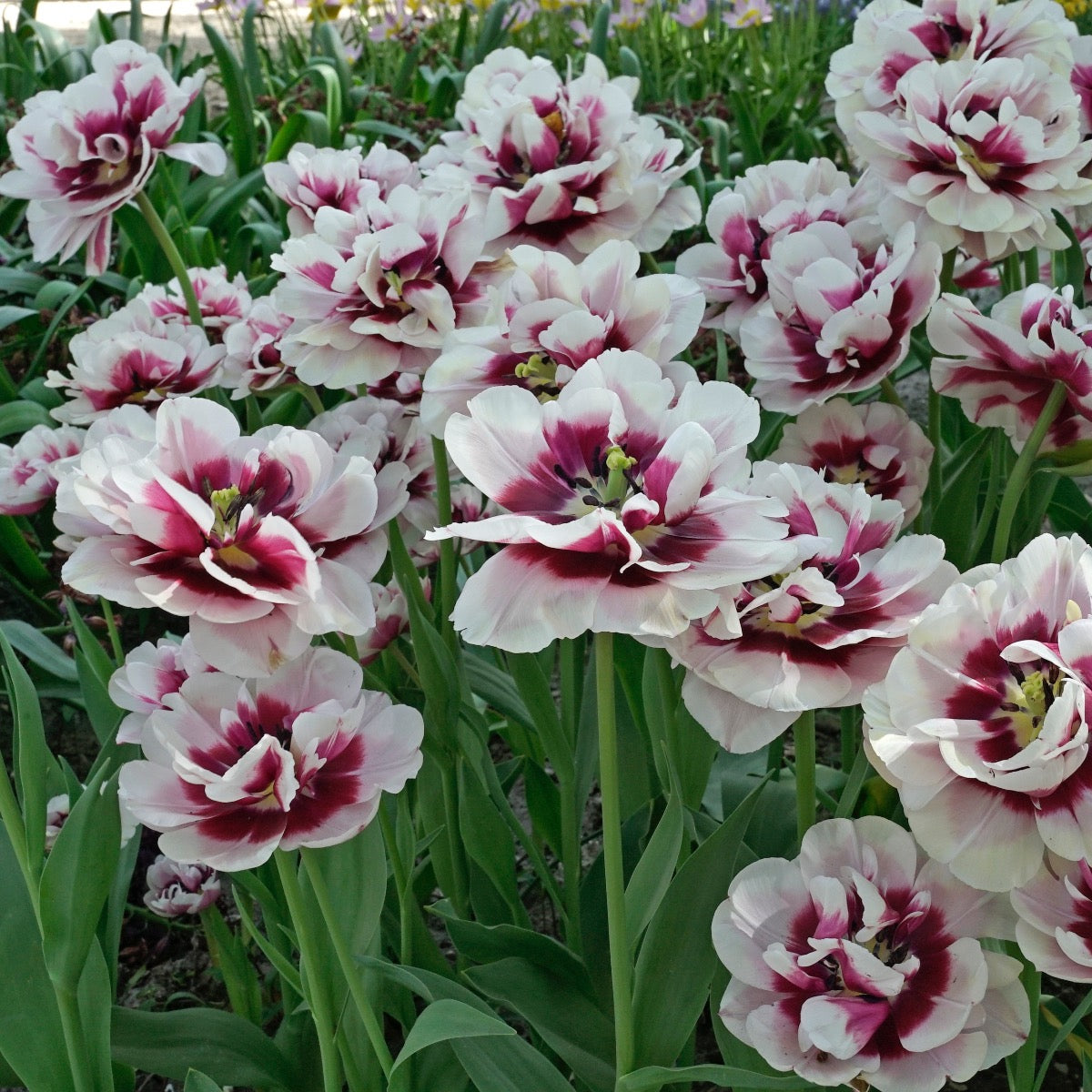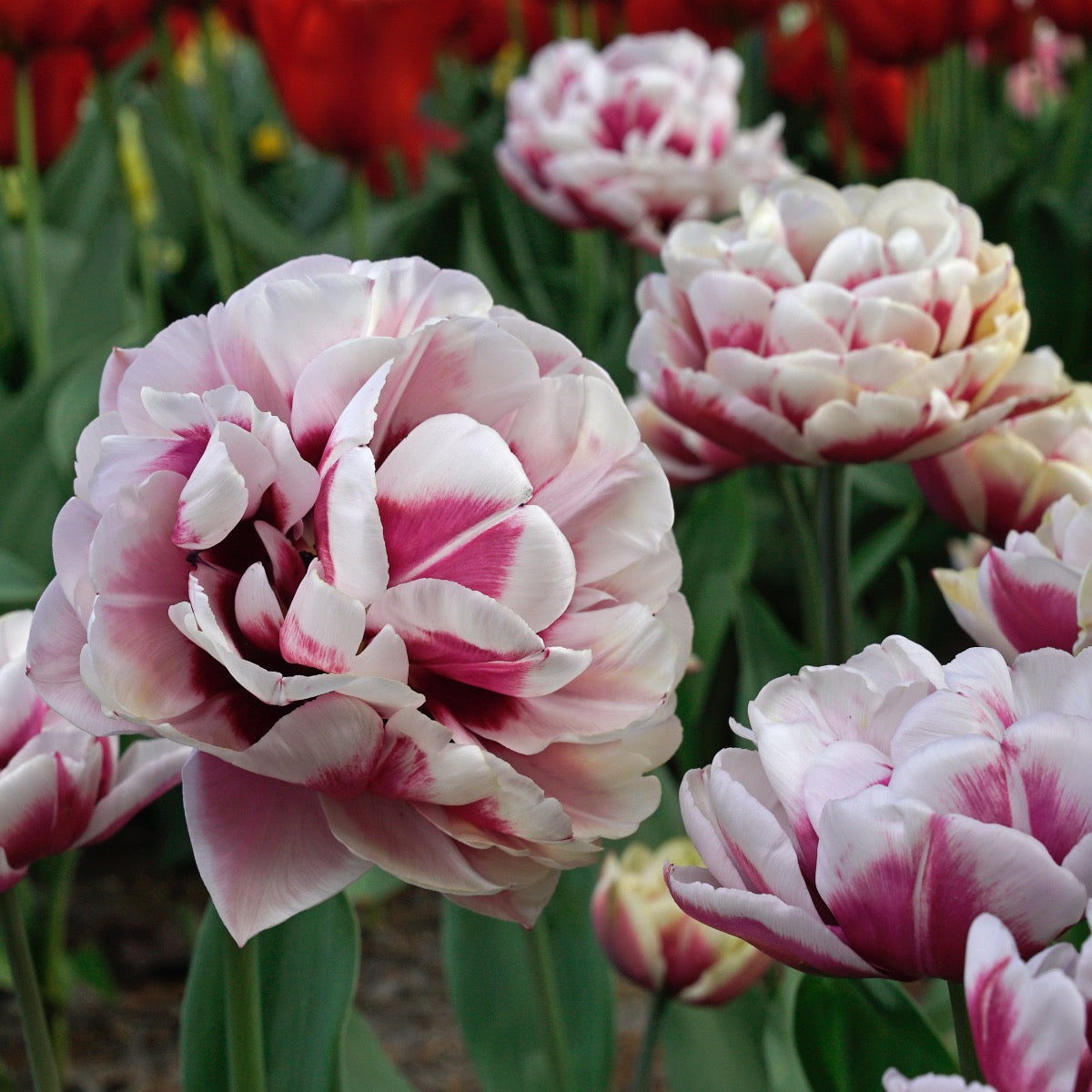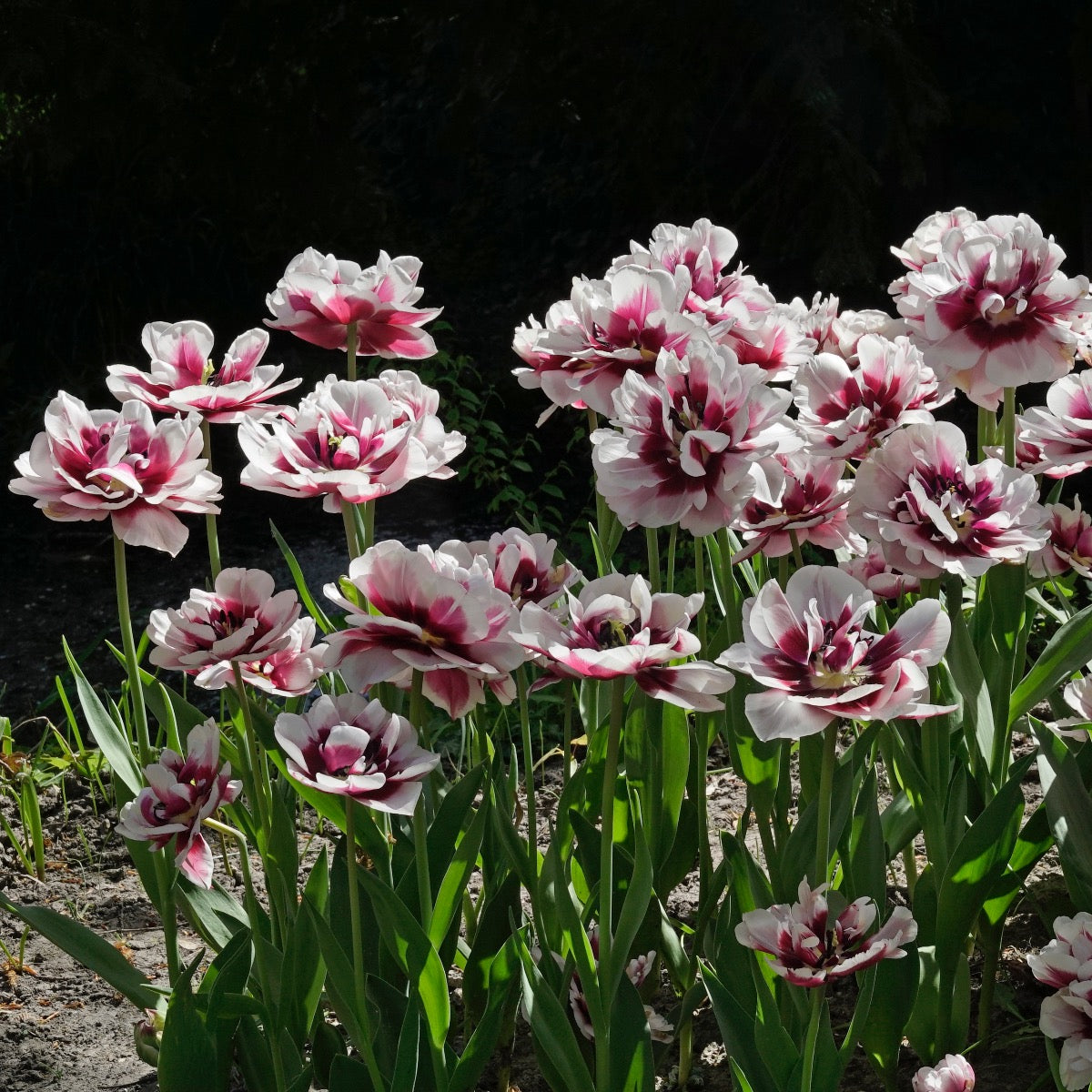 The flower bulbs will be shipped within 1 week
Pickup currently unavailable at Belkmerweg 20
Belkmerweg 20
Pickup currently unavailable
Belkmerweg 20
A
1754 GB Burgerbrug
Netherlands
31 (0)226 42 11 55
The first time I saw her was in the Poldertuin in Anna Paulowna. She was slightly hidden behind a tree, blooming at the backside of a large border. She was just standing there, trying to give the ensemble that extra bit of spice. No one could see just how stunning she truly was, she was just too far away. Naturally, I strayed from the path to try and capture her good looks in a photograph. When I finally got a closer look at her I was blown away by her beauty. Her flowers may not be large, but they are gorgeous. And then she also shows a true colour spectacle from her bordeaux-red heart… I fell in love the vey second I saw her.
But my luck wouldn't last. There was no name tag in sight: did I really have to leave without knowing her name? The thought alone broke my heart. What was she called, and where was she from? I sent the photos I took of her to all my friends in the flower bulb world, but no one seemed to have heard of her. It seemed I had found a hidden gem in the world of Tulips.
But then I found a clue in this mystery. A young colleague of mine suggested it could be a Tulip from Thijs. I called Thijs and found the answer I had been looking for: it was one of his! Thijs is a passionated flower bulb grower who, as a hobby, also hybridizes some Tulips. I asked him if he already had a stock of this pretty new variety, and whether he had a few that I could sell in my web shop. We agreed to meet and talk about it, and since you are reading this on my web site, I think you already know what came out of that appointment!
After buying some of Thijs' Tulips, he brought a very interesting detail to my attention: the lovely smell of this particular tulip. She smells like almonds, almost something like pistache nuts… and as she did not yet have a name, we came up with it on the spot: 'Pistache'.
You just give her a nice place at the front line of your garden or in a pot on a terrace, and I would not be surprised at all if you fell deeply in love with this tulip as well.