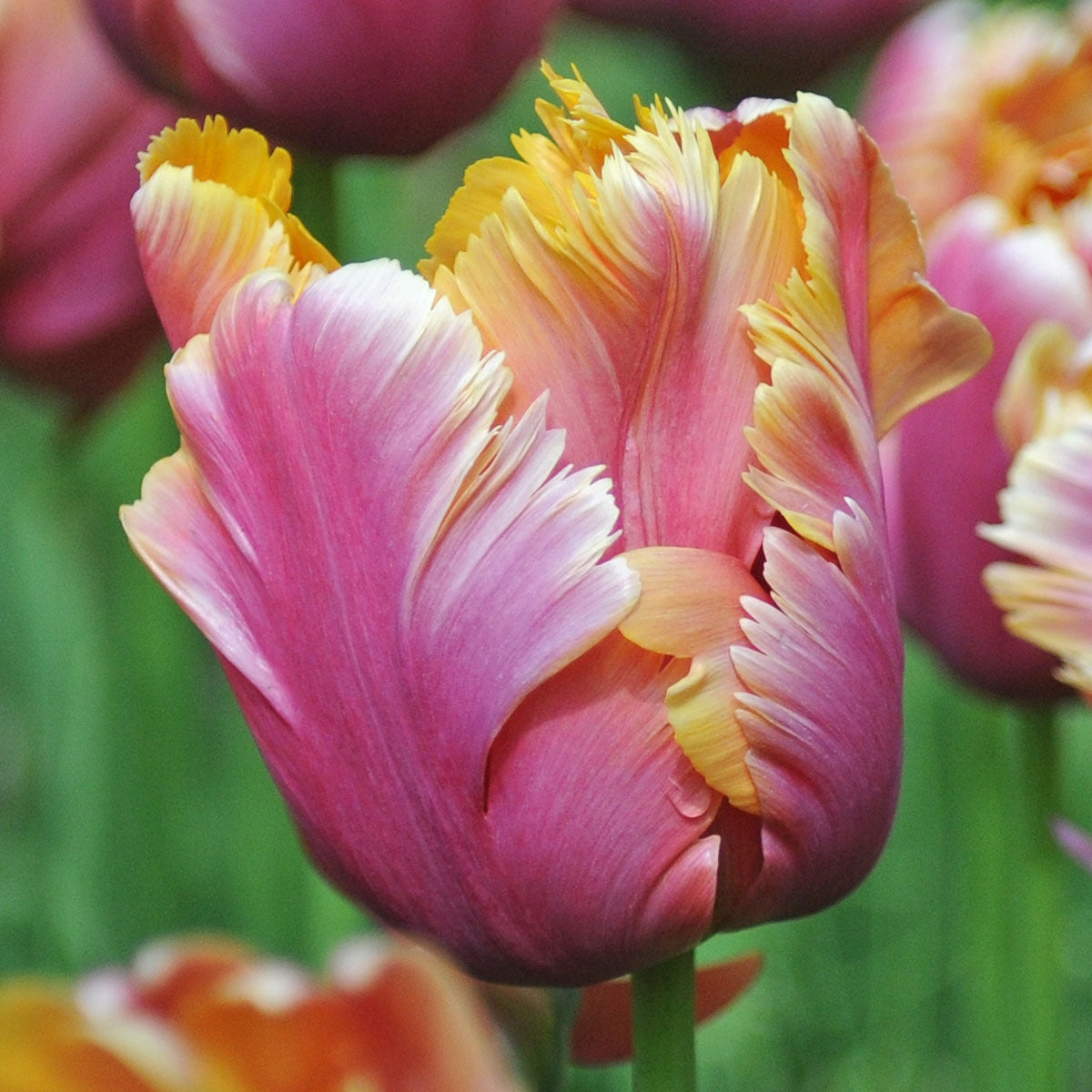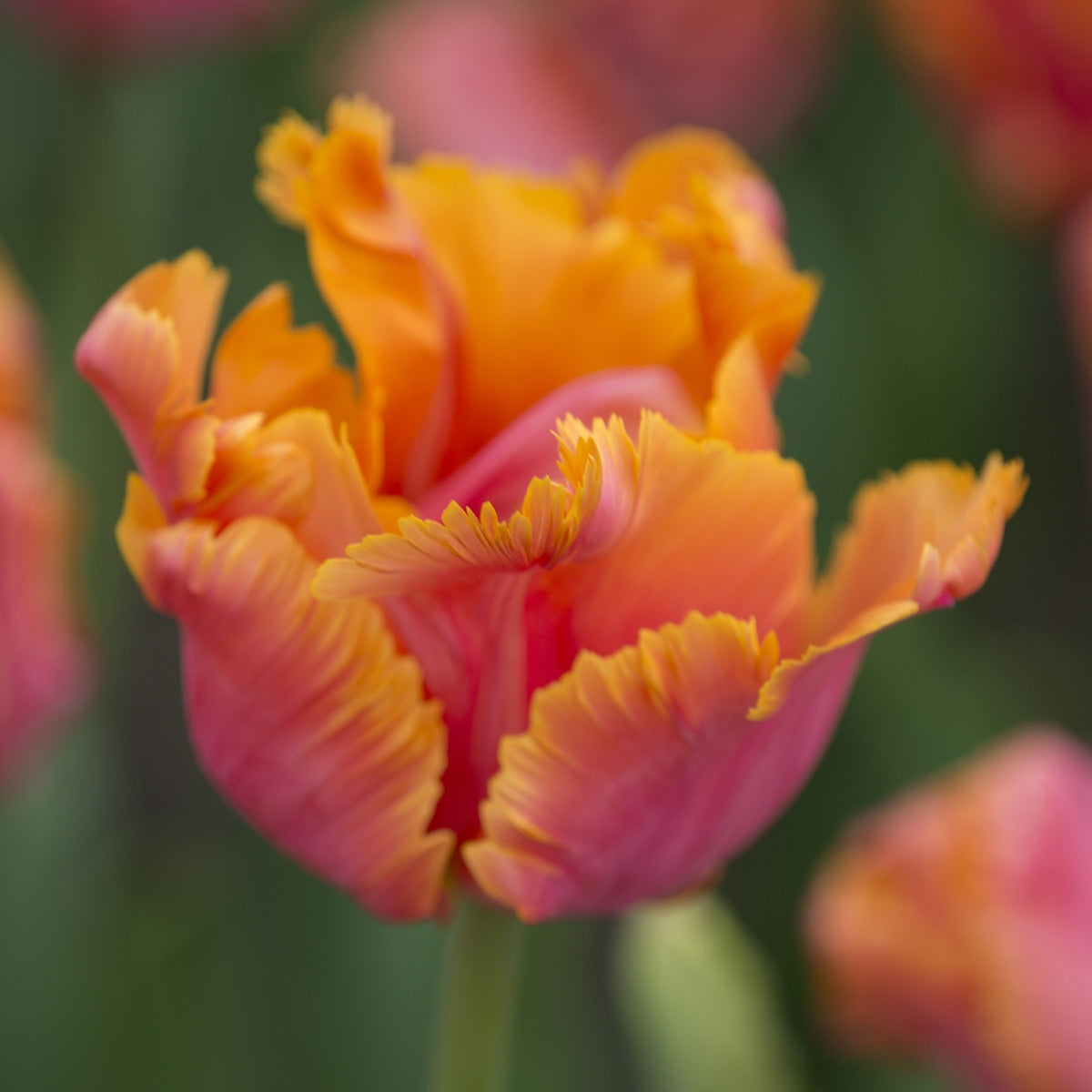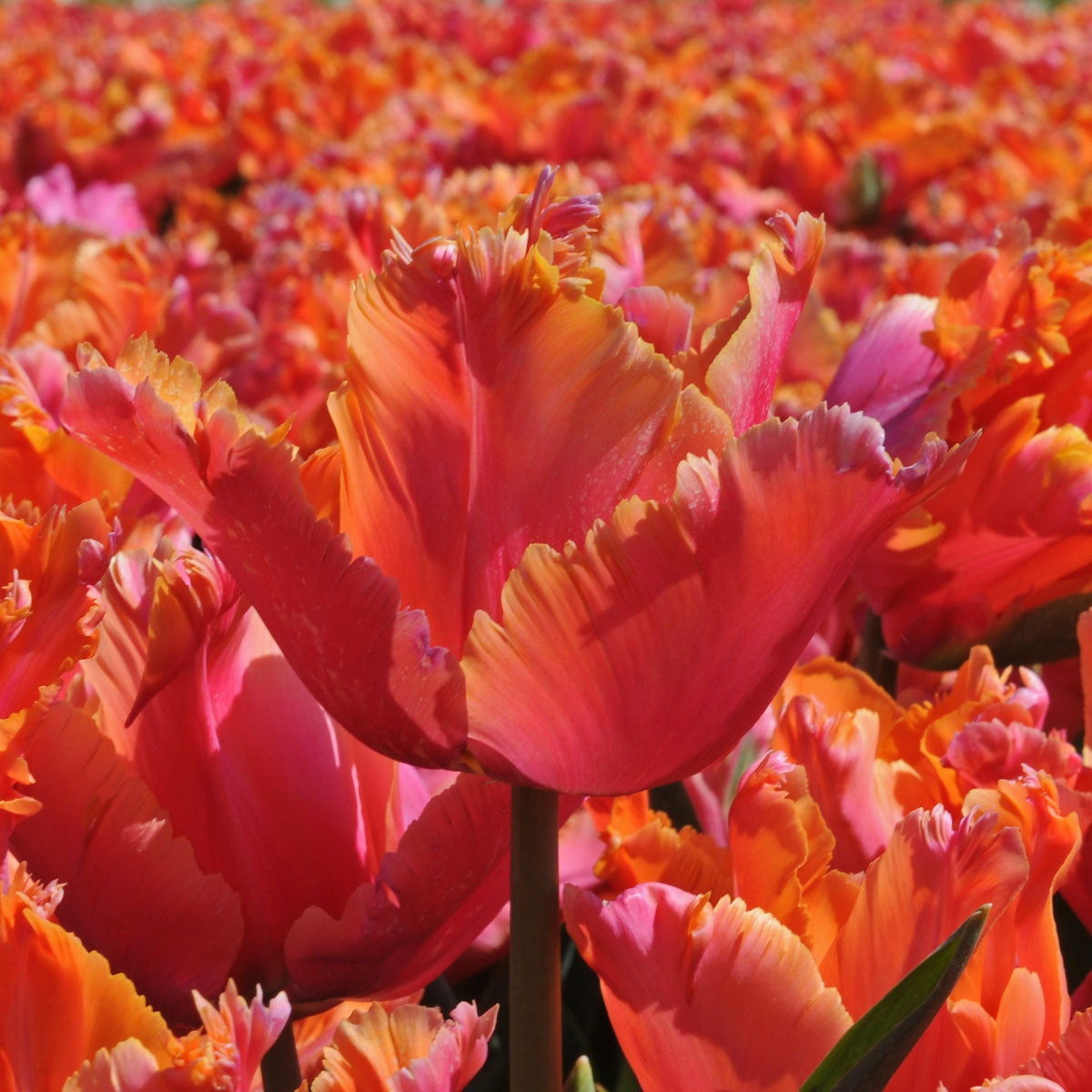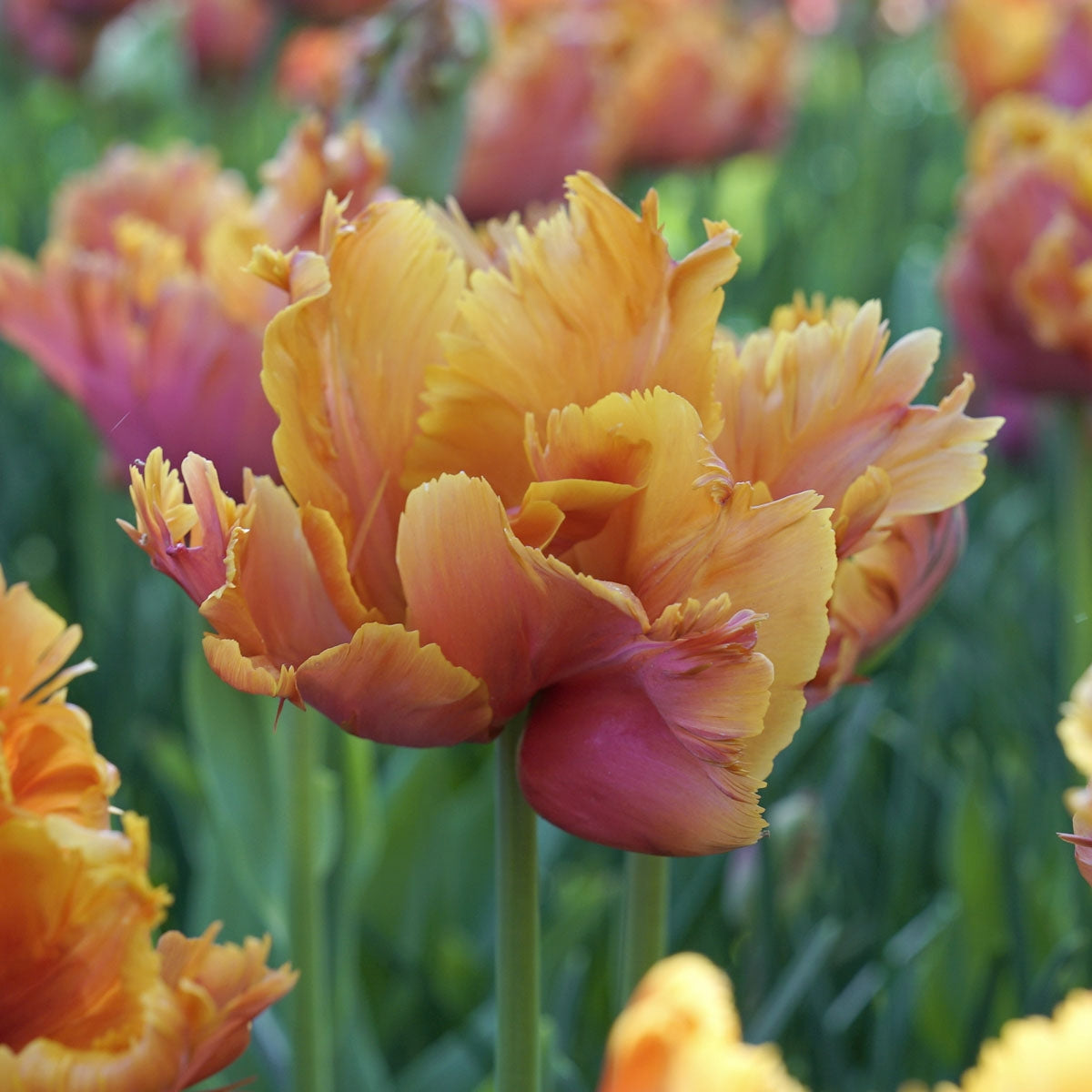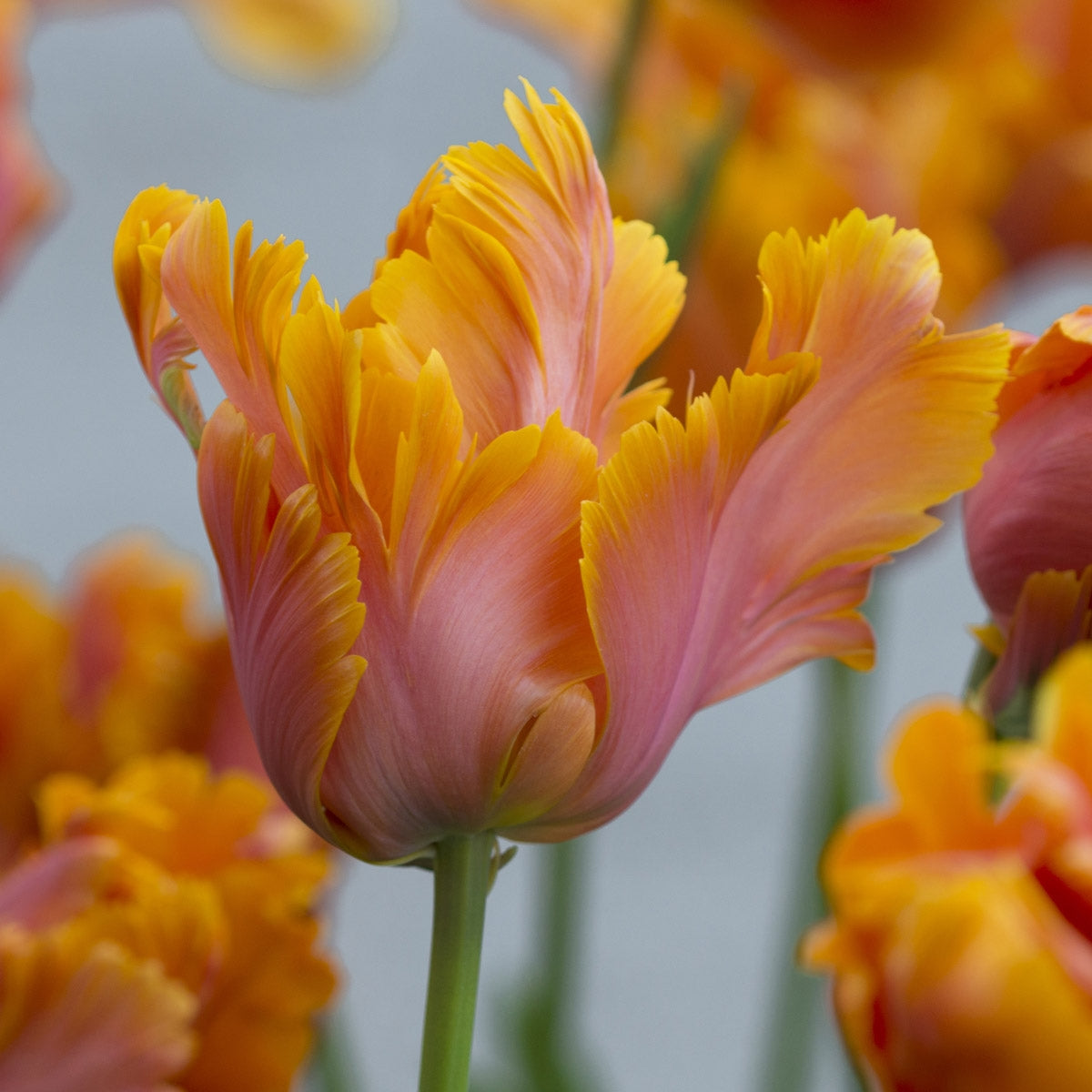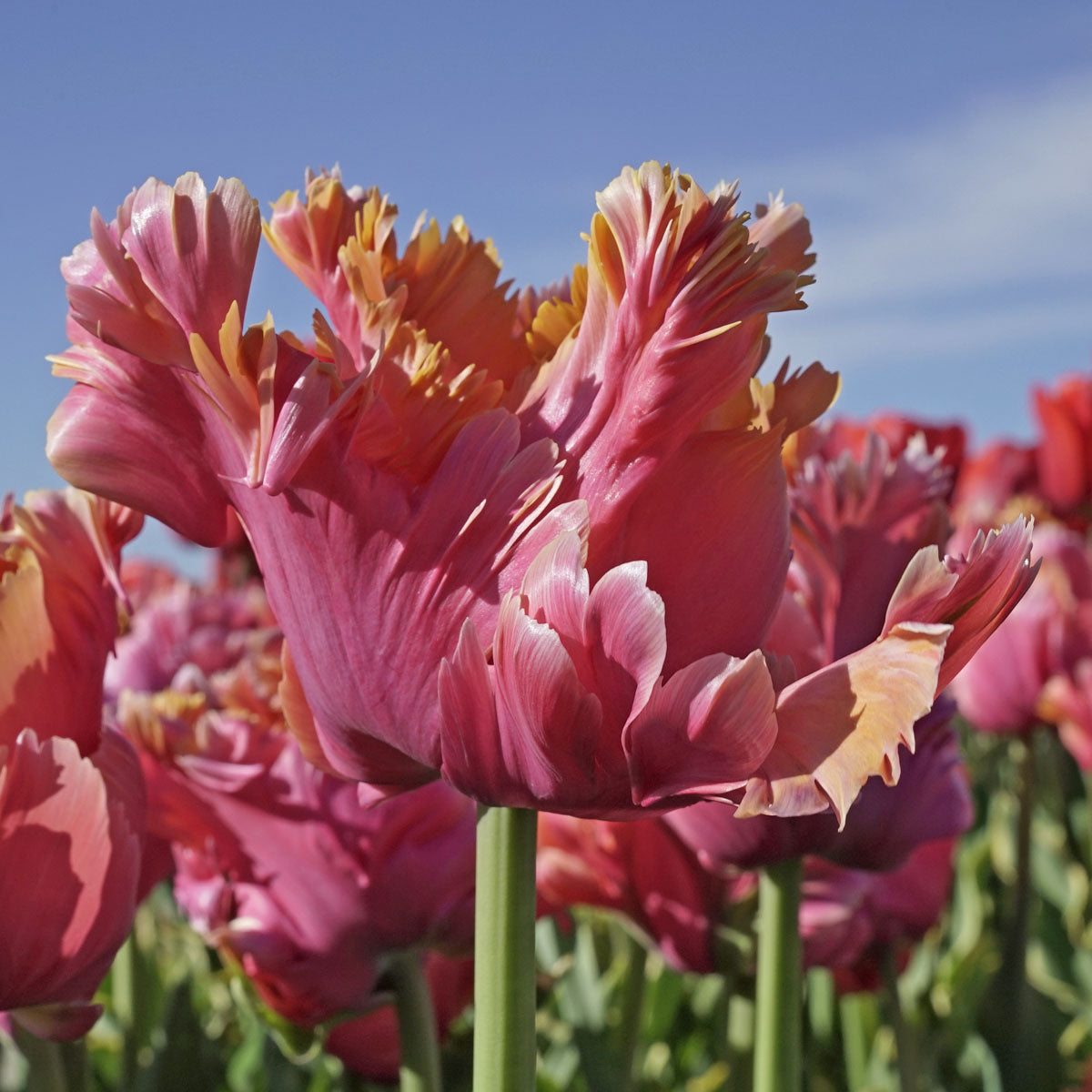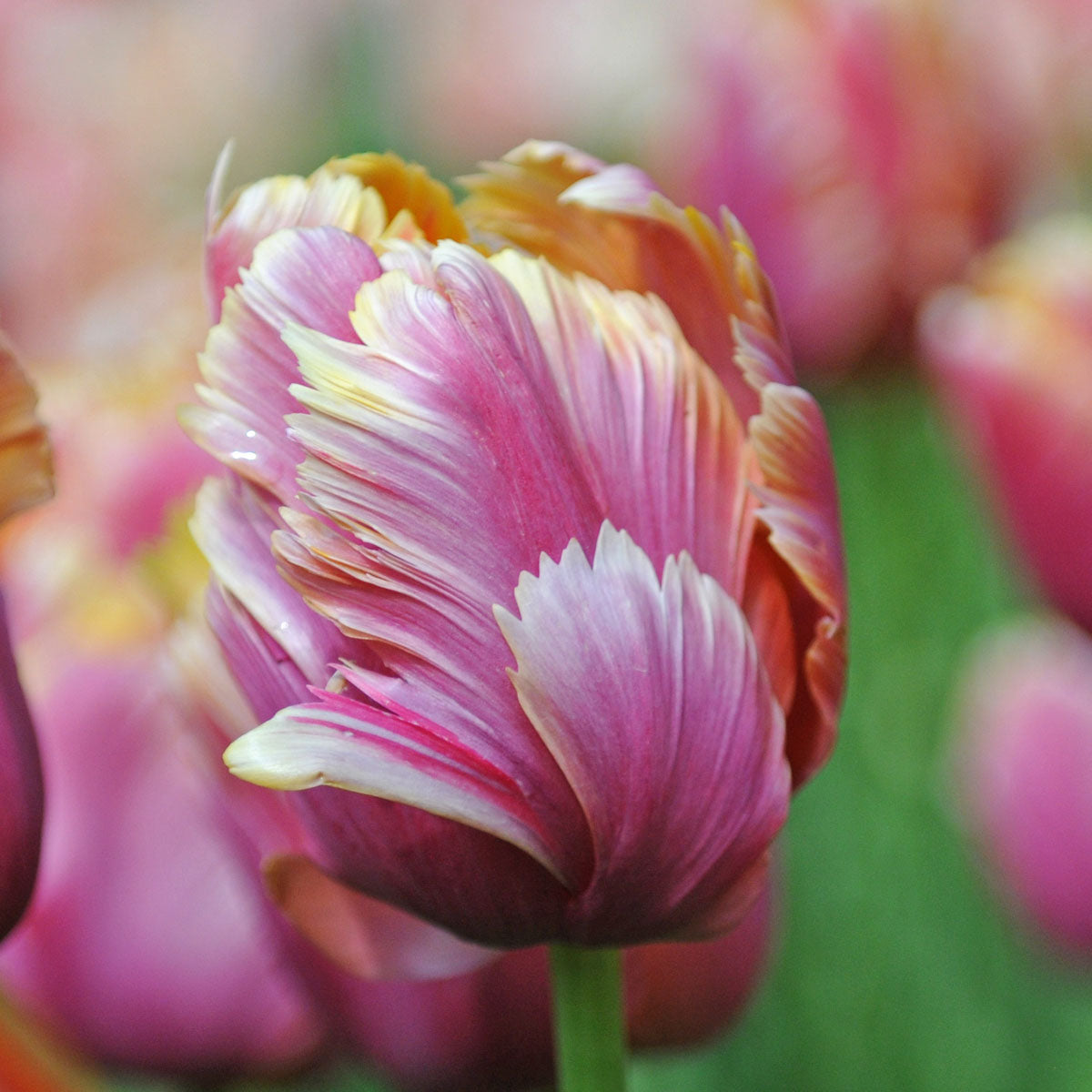 The flower bulbs will be shipped within 1 week
Pickup currently unavailable at Belkmerweg 20
Belkmerweg 20
Pickup currently unavailable
Belkmerweg 20
A
1754 GB Burgerbrug
Netherlands
31 (0)226 42 11 55
I fully understand why the grower named her 'Amazing Parrot'. The official colour description of this Tulip mentions 9 different colour nuances. Her flowers also are fascinating, not a single one looks the same.
Amazing Parrot certainly will bewilder you too. When she starts blooming she shows hues of purplish-violet with a tinge of warm yellow, once the flower mature orange becomes more dominant.
Amazing Parrot is just an amazing parrot.